The Internet of Things (IoT) Conference was a three-day seminar that focused on embedded systems. IoT devices and other non-conventional devices pose challenges for investigative and forensic teams. This would enable law enforcement officers to use newly discovered information to better understand the crime scene.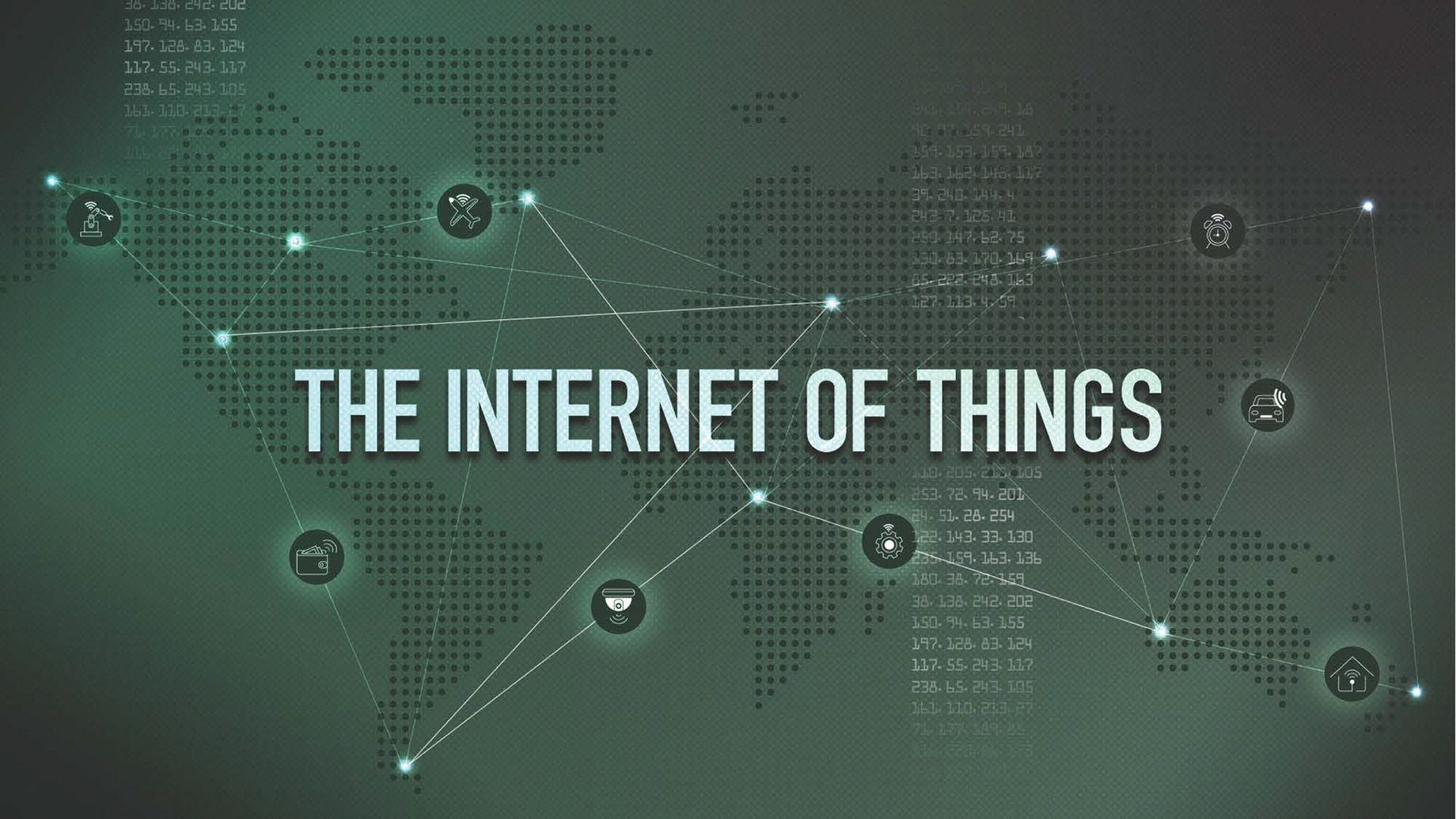 Problem
Develop a web interface that helps law enforcement officers to seize evidence while taking forensics countermeasures. Law enforcement officers should be able to access step-by-step instructions on how to properly seize, tear down, and extract data from a device. They also should familiarize themselves with the equipment and its parts so that they accurately retrieve device components. 
constraints


Our constraints were that law enforcement offers were not permitted to use this site without a military CAC card or outside of a local enforcement building. This site also needed to be intuitive so that it could be used regardless of experience level.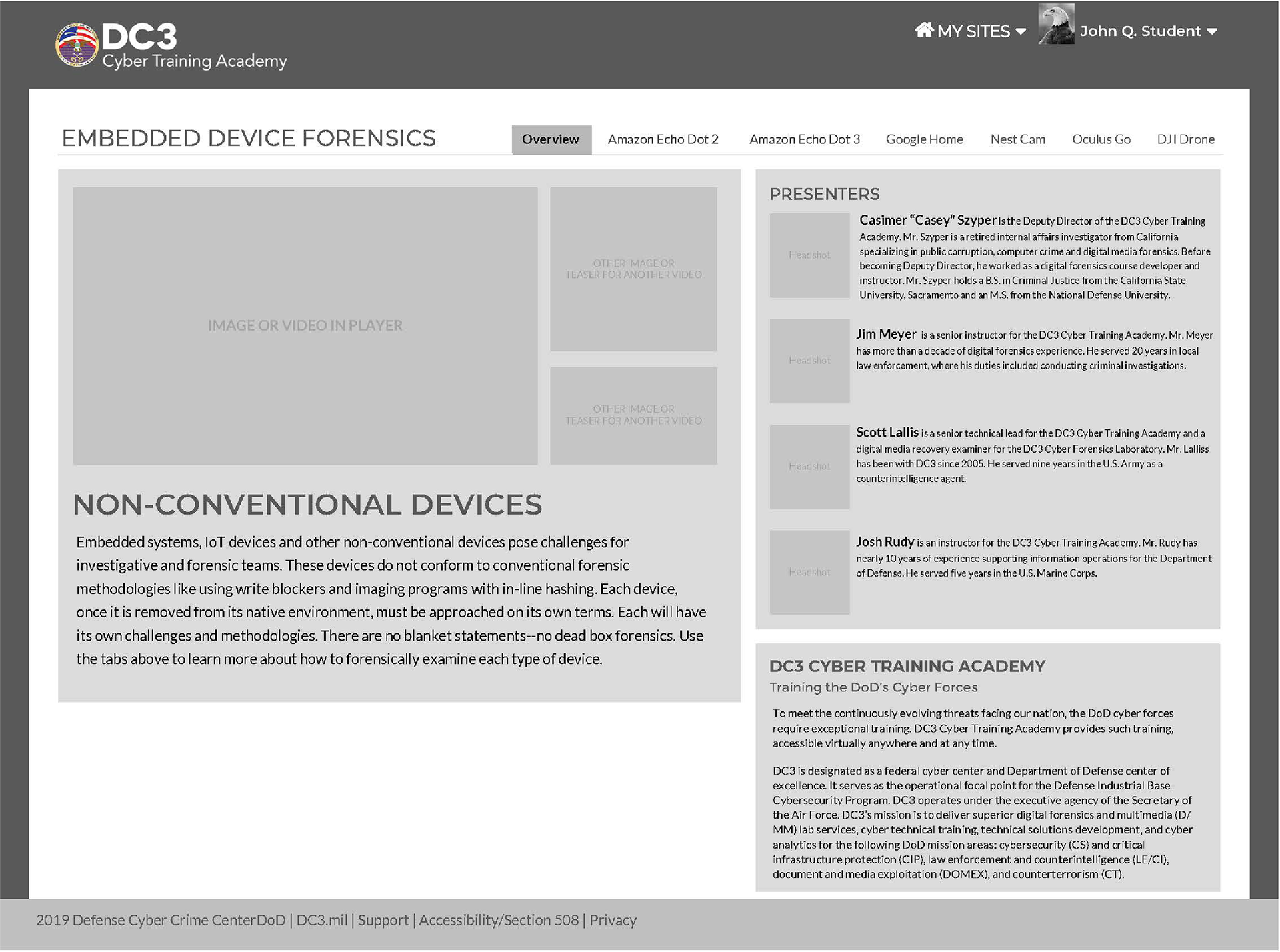 LOW FIDELITY WIREFRAME - DRAFT 1

SOULTION


I worked with the Senior Technical Lead and Senior Instructor to develop a website that provided step-by-step breakdown of the device and video instruction to make sure that evidence was properly treated after extraction. 
​​​​​​​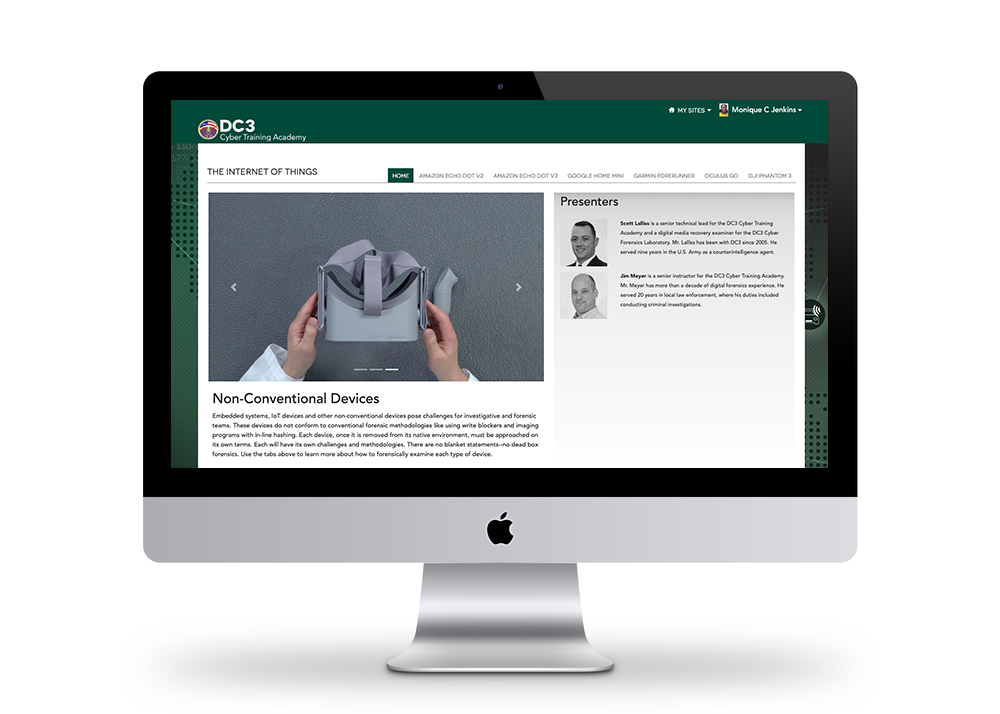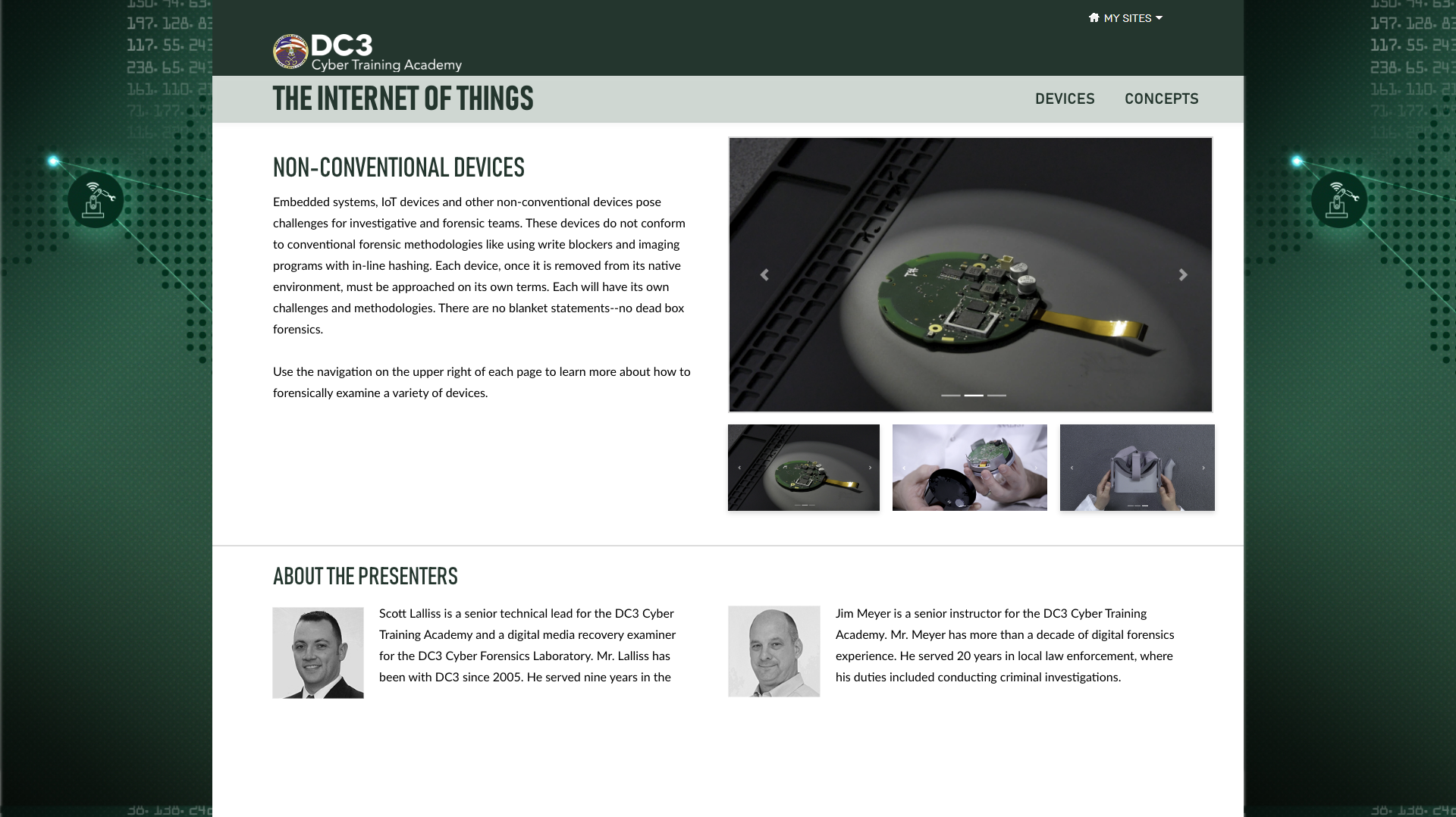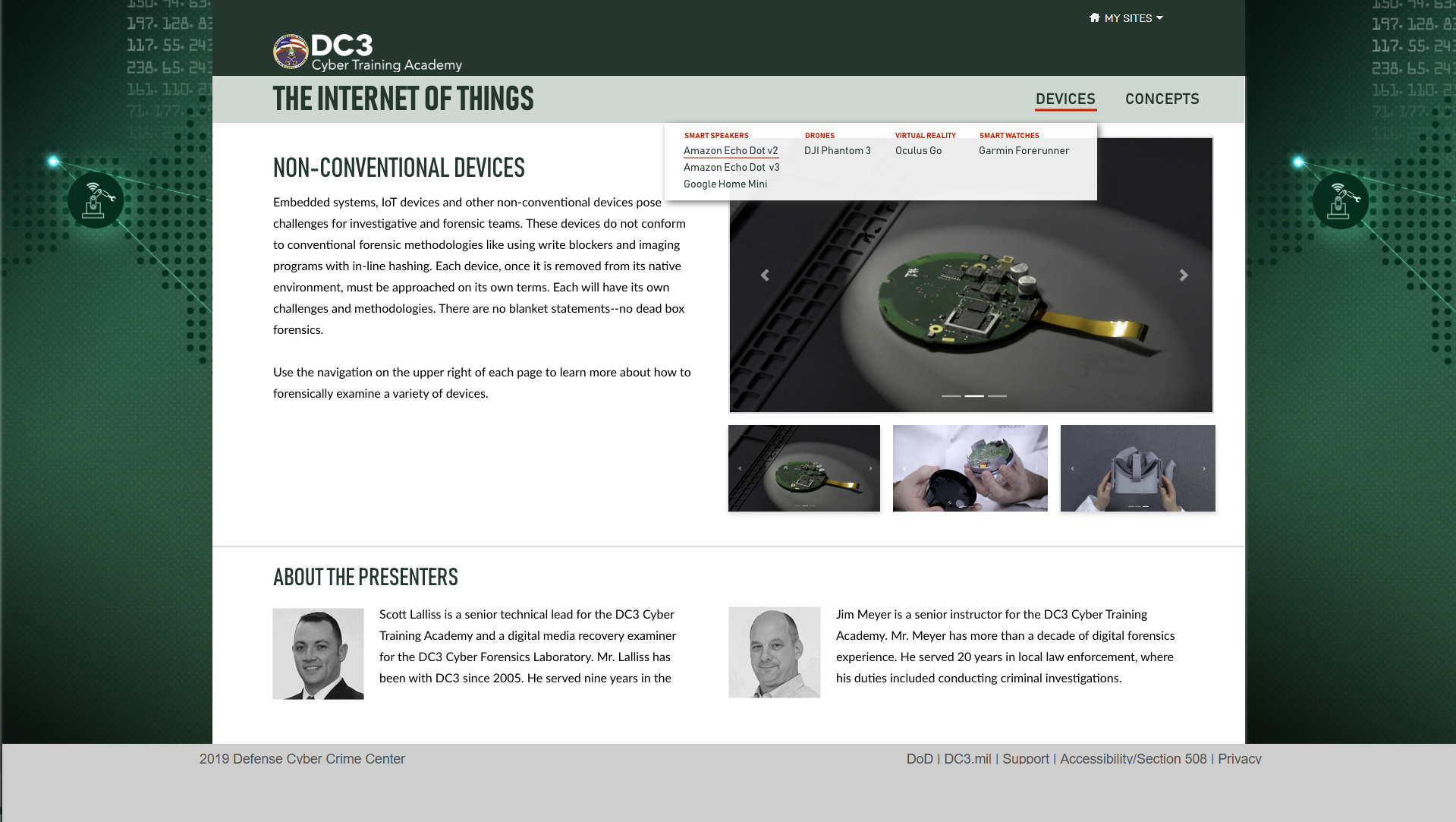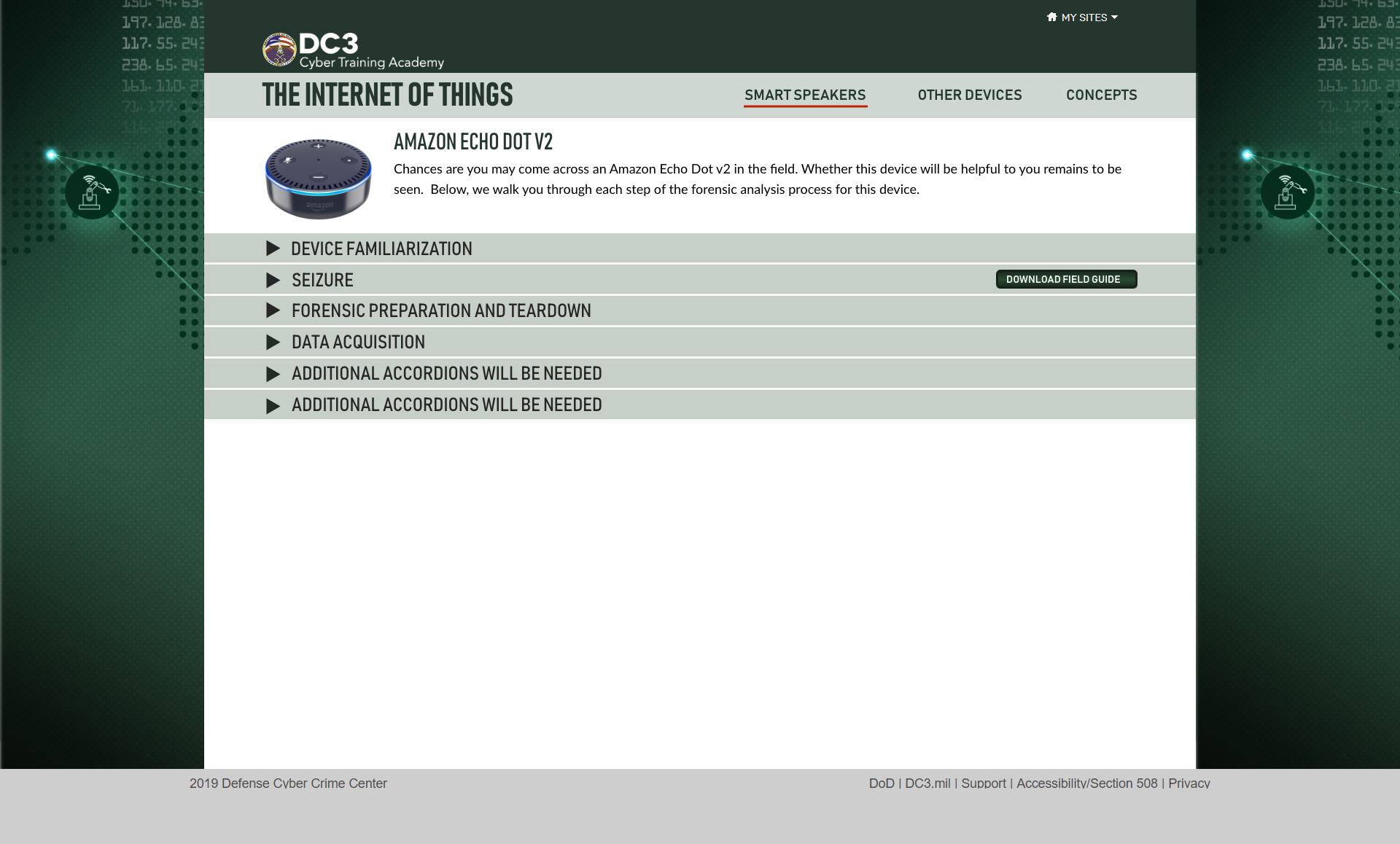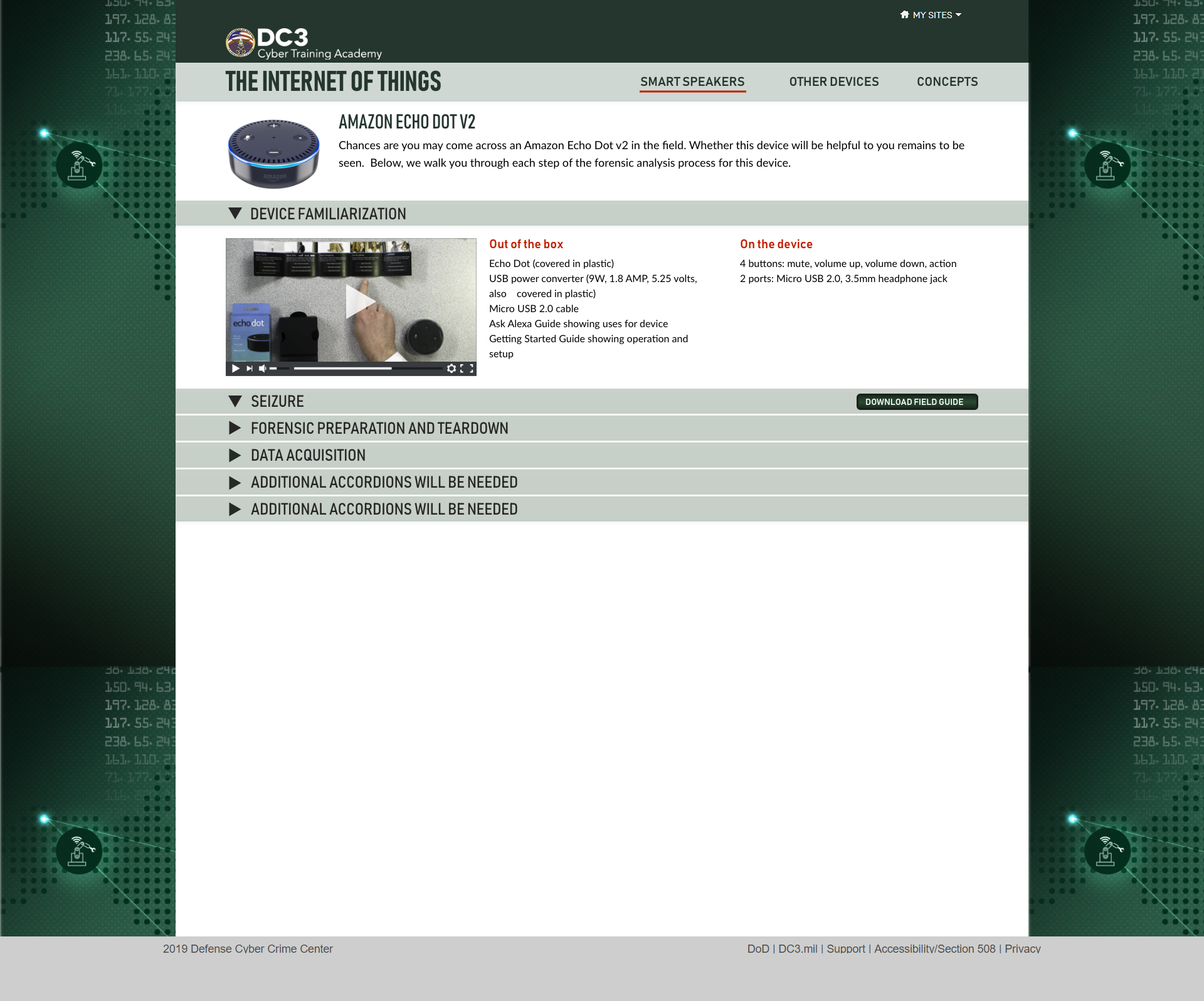 The websites main focus was to provide a central location for law enforcement officers to have a step-by-step breakdown of IoT devices and how they need to break down the device in order to maintain the chain of evidence. 
In addition we create conference material

which

 consisted of 

conference

 guide, f

ield

 guides, course survey, student guide, i

nstructor

 guide, powerpoint slides, and video.