Our task was to understand how patients and medical staff interact with electronic health records (EHRs), including how each party accesses, edits, and transfers information and what processes they use.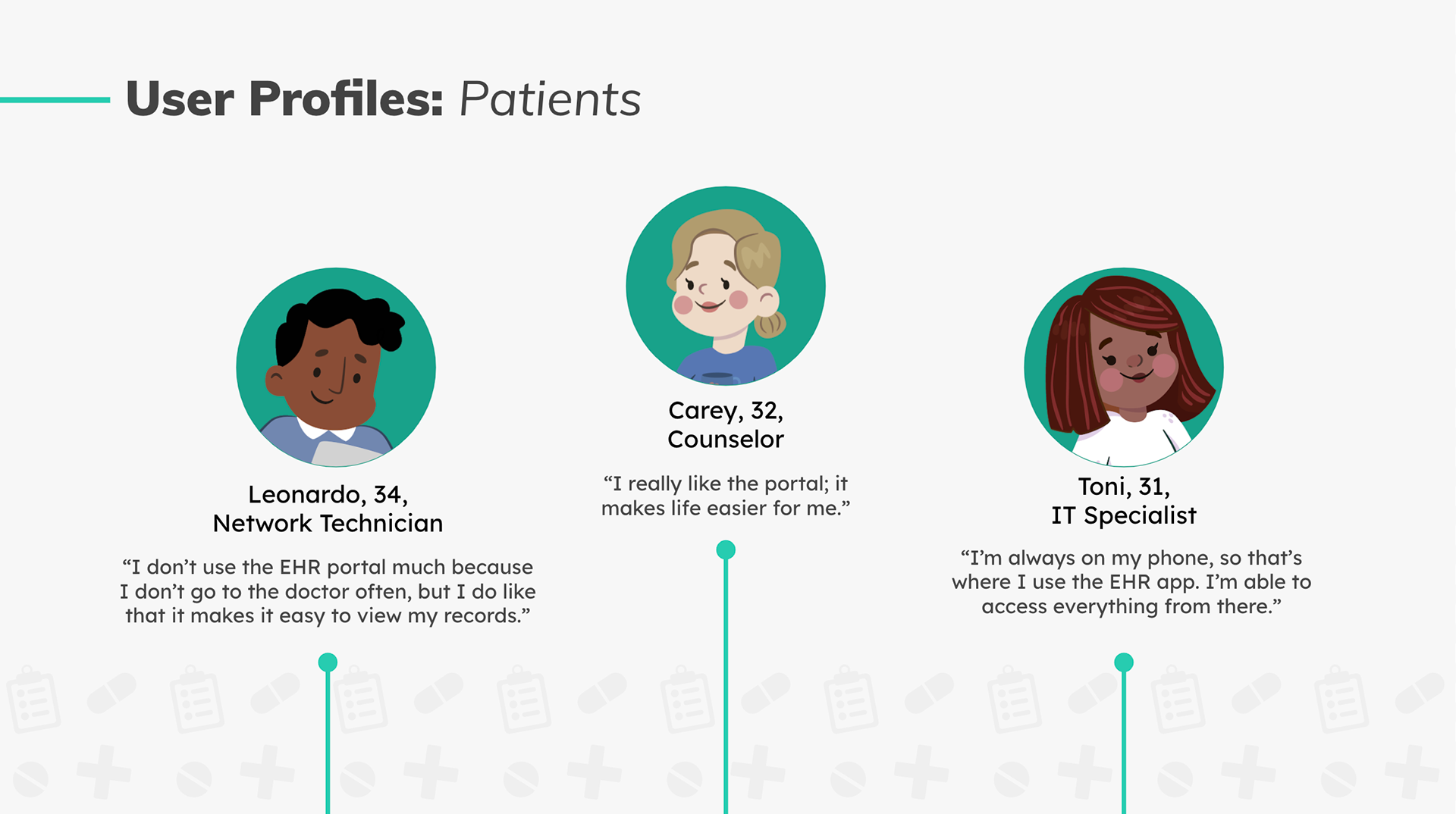 We interviewed 6 participants 3 medical professionals and 3 patients about their use and interaction with their EHR.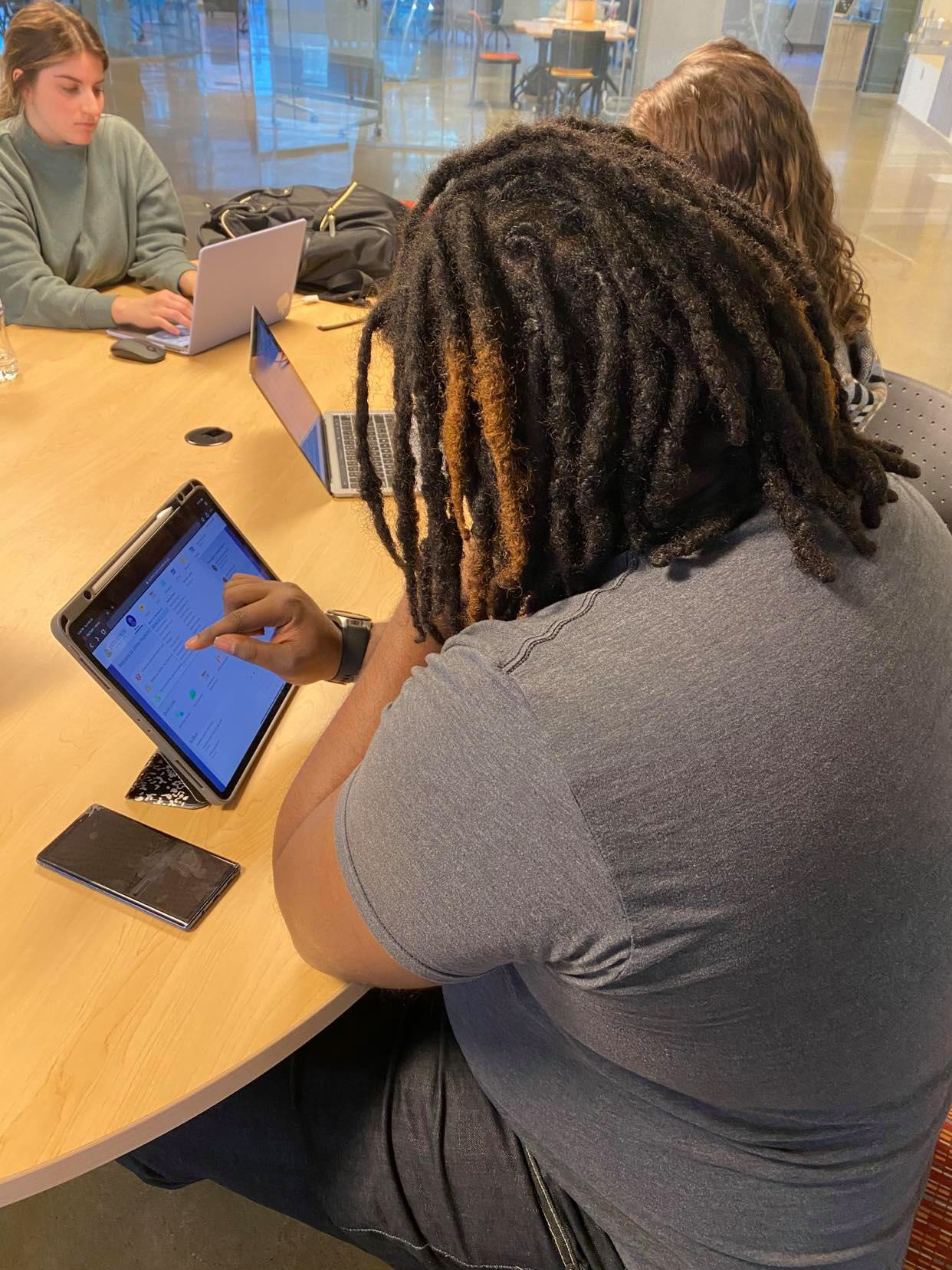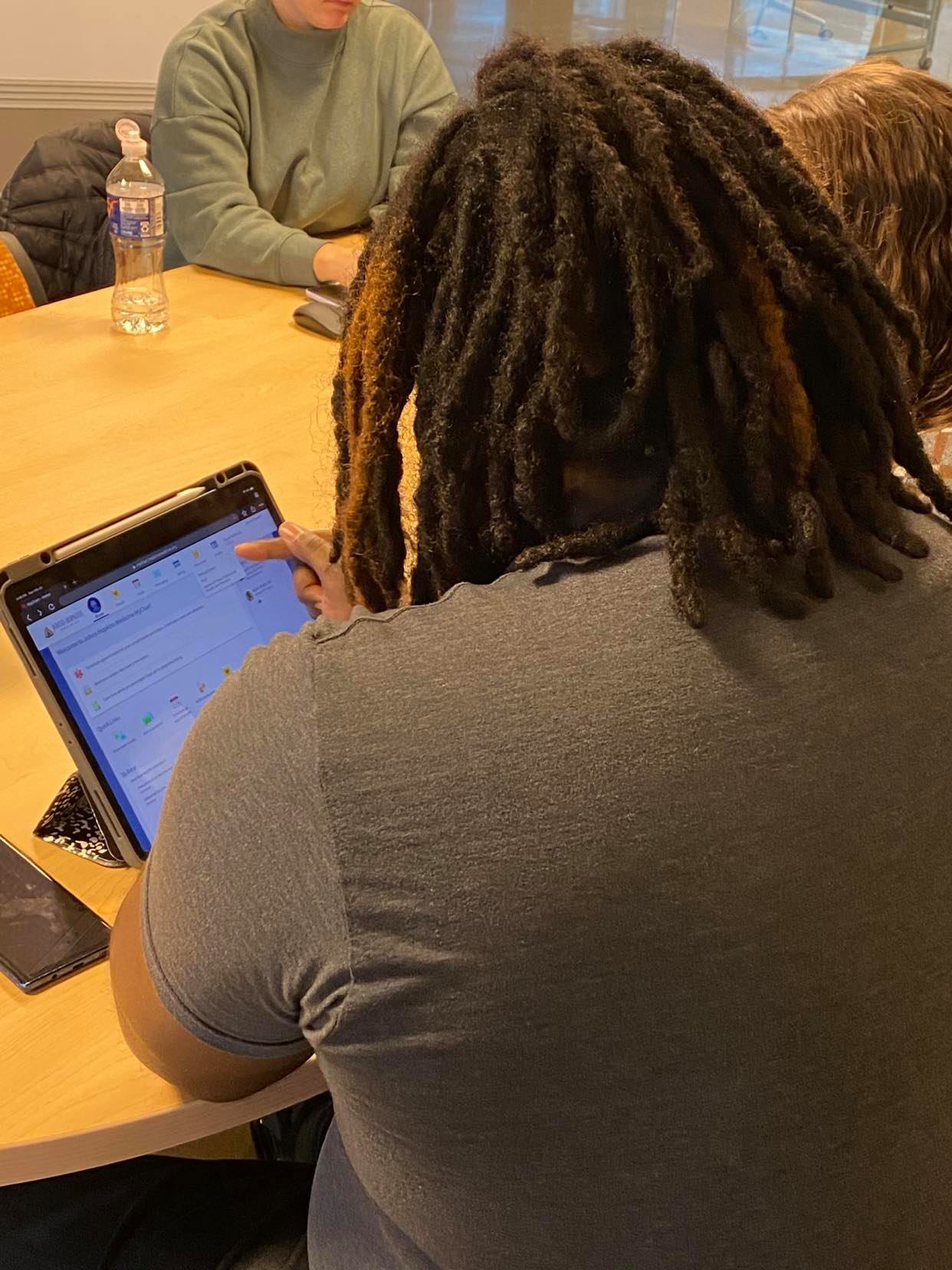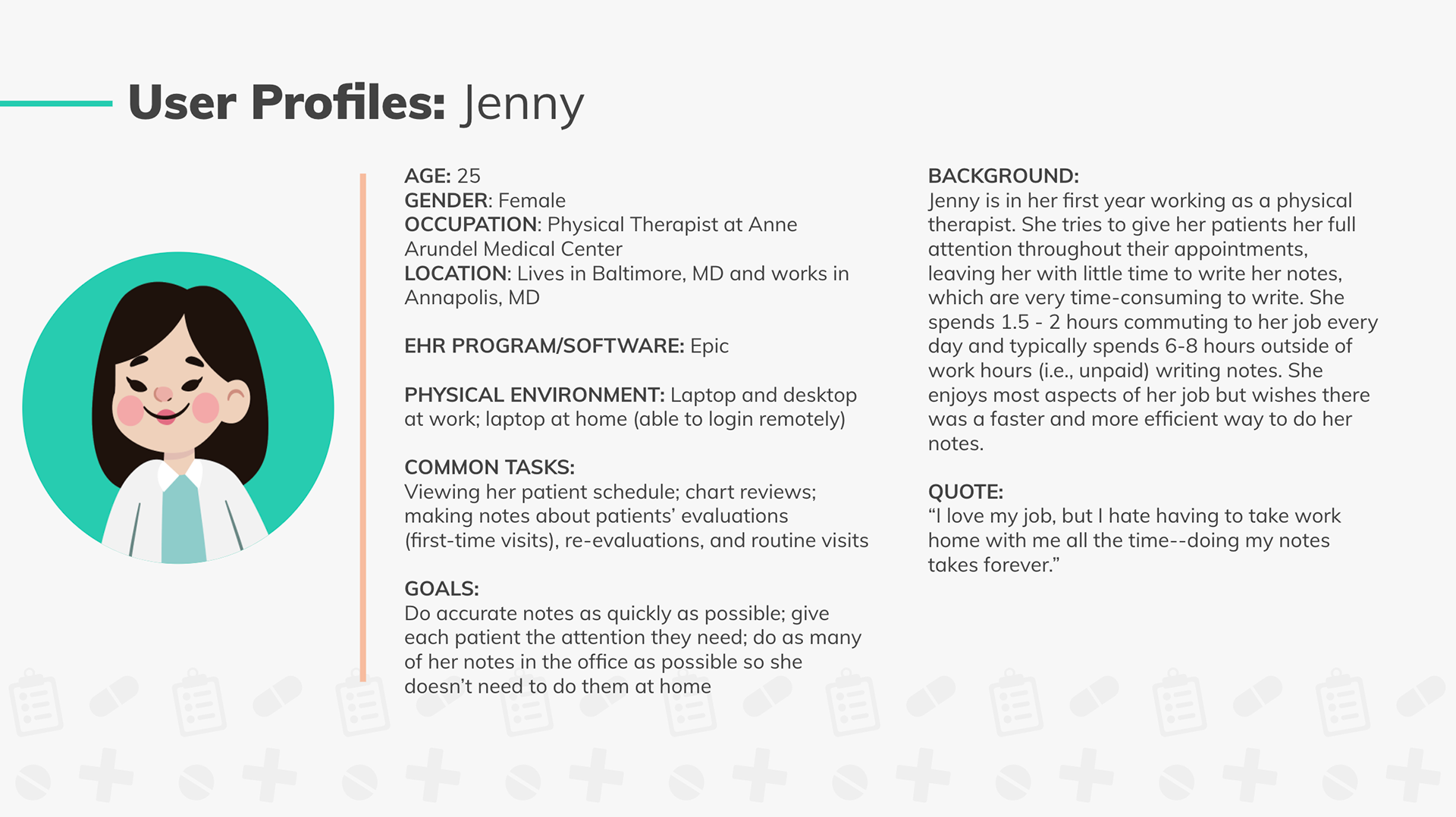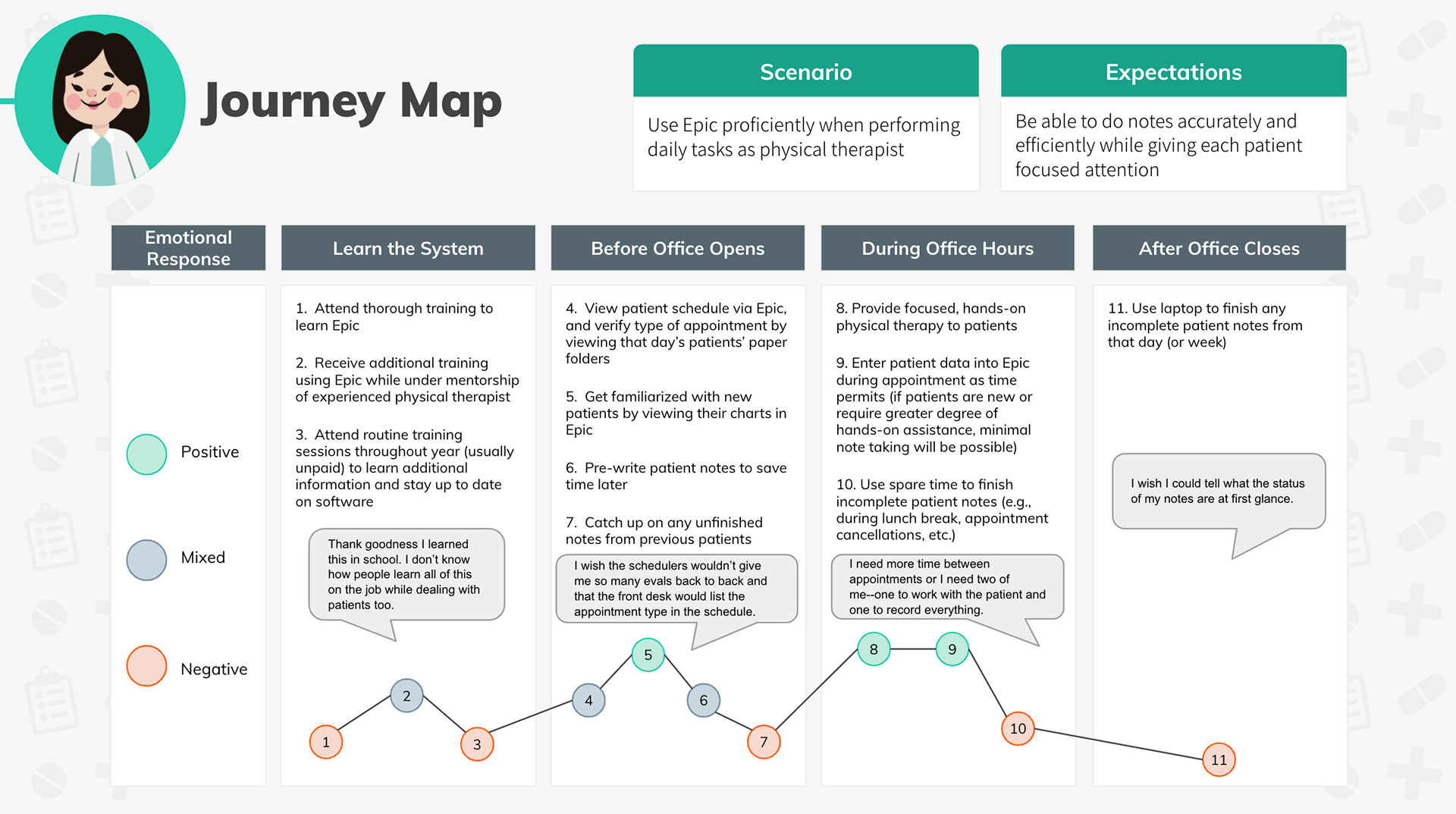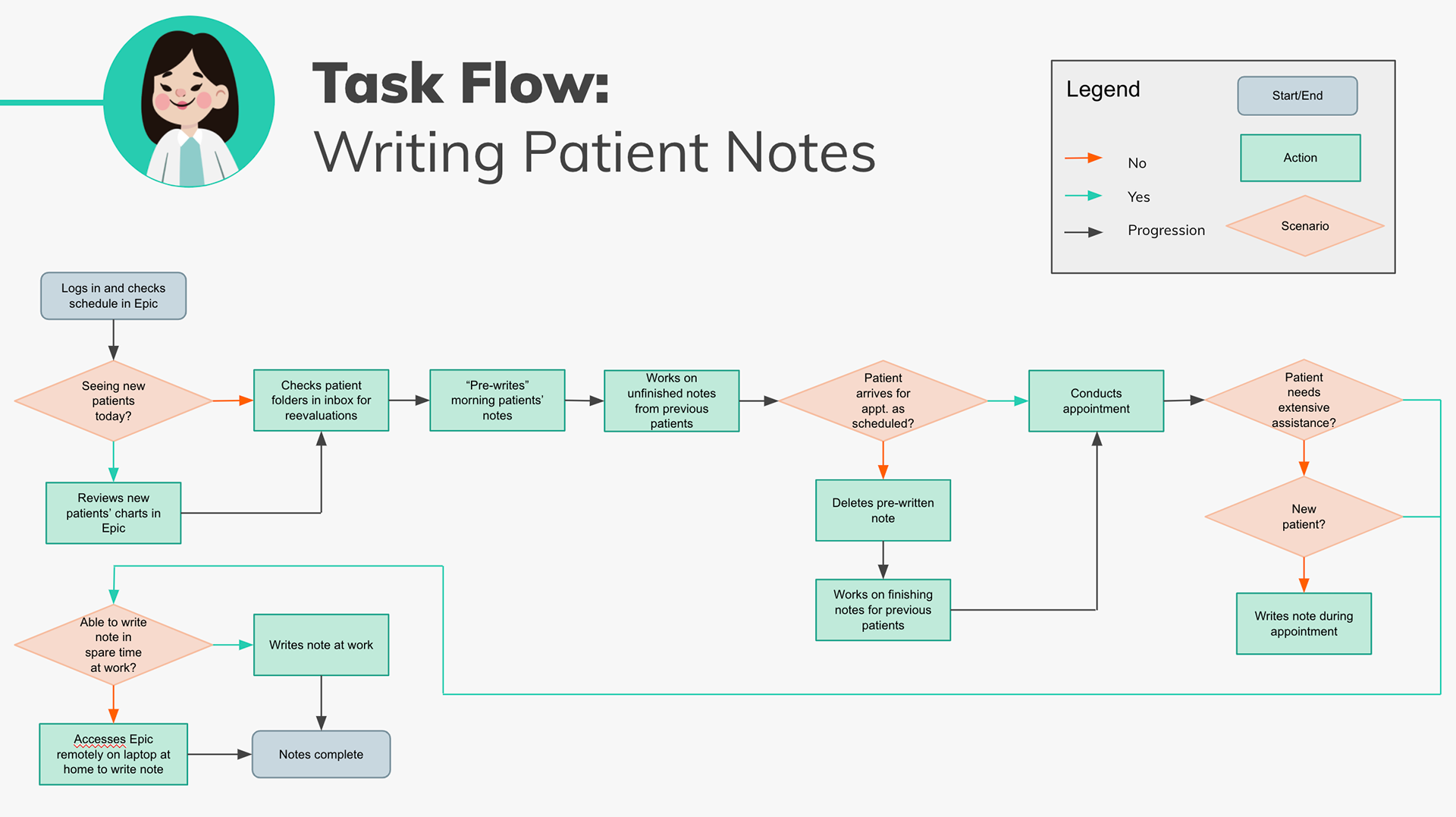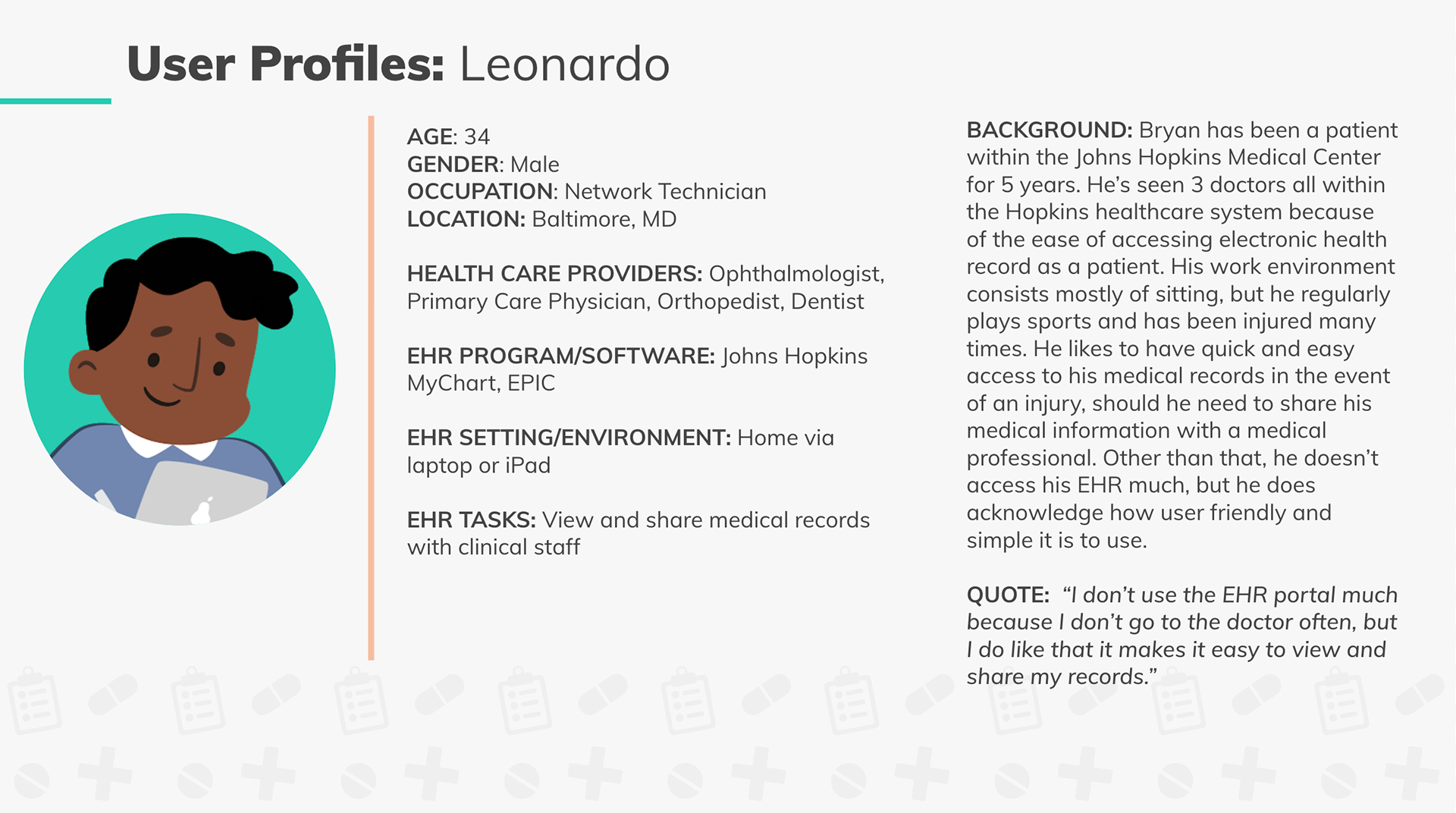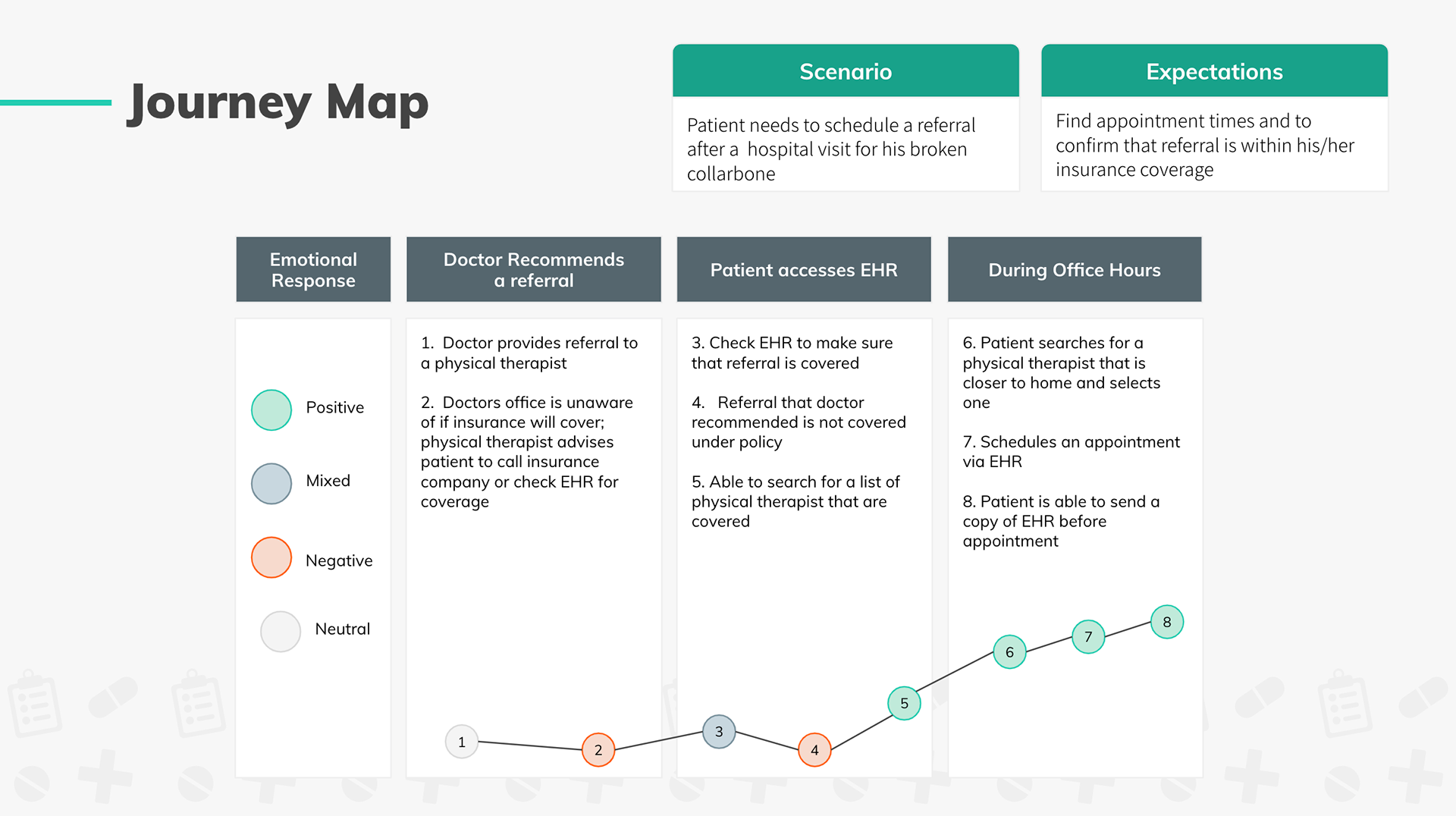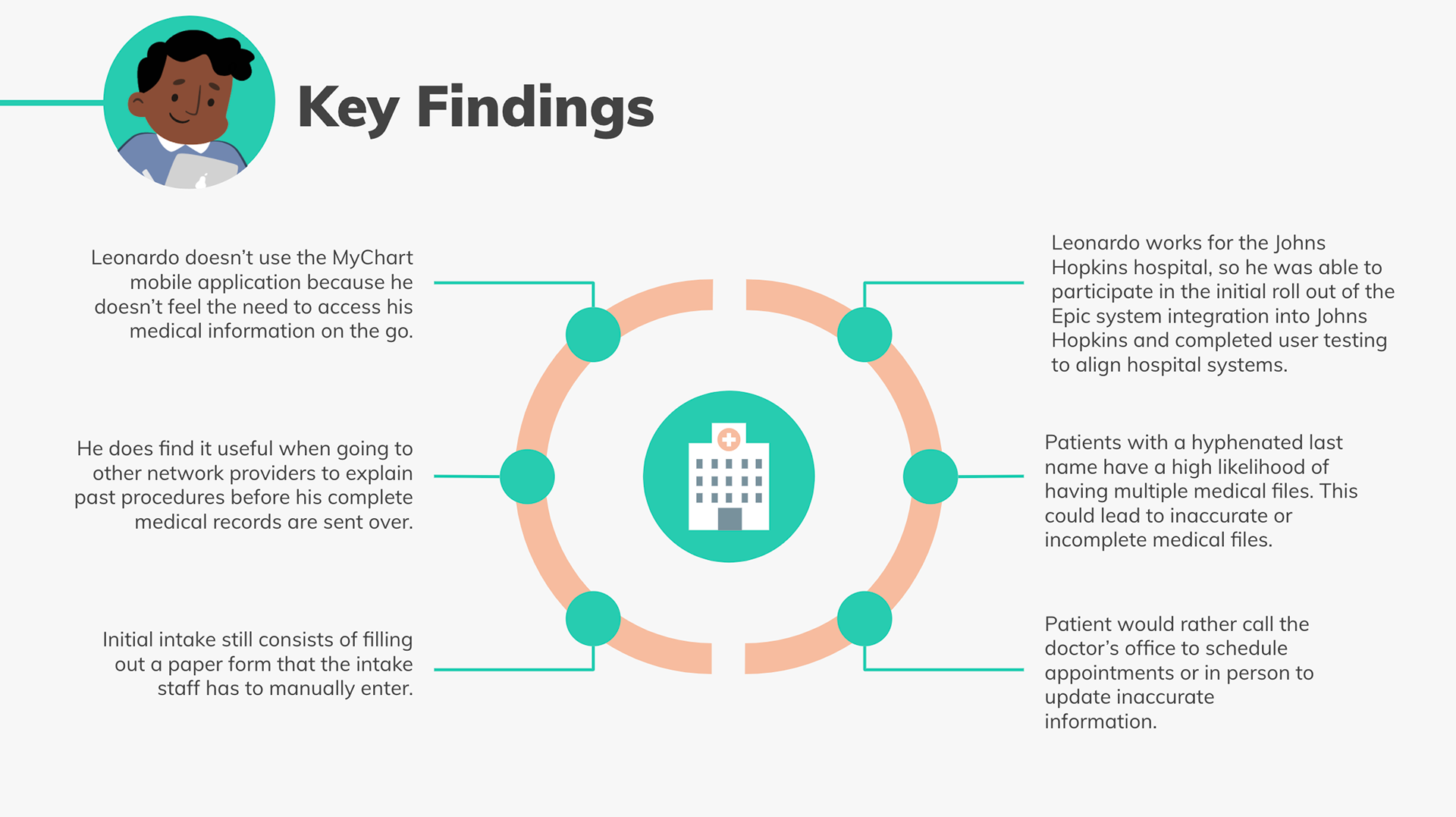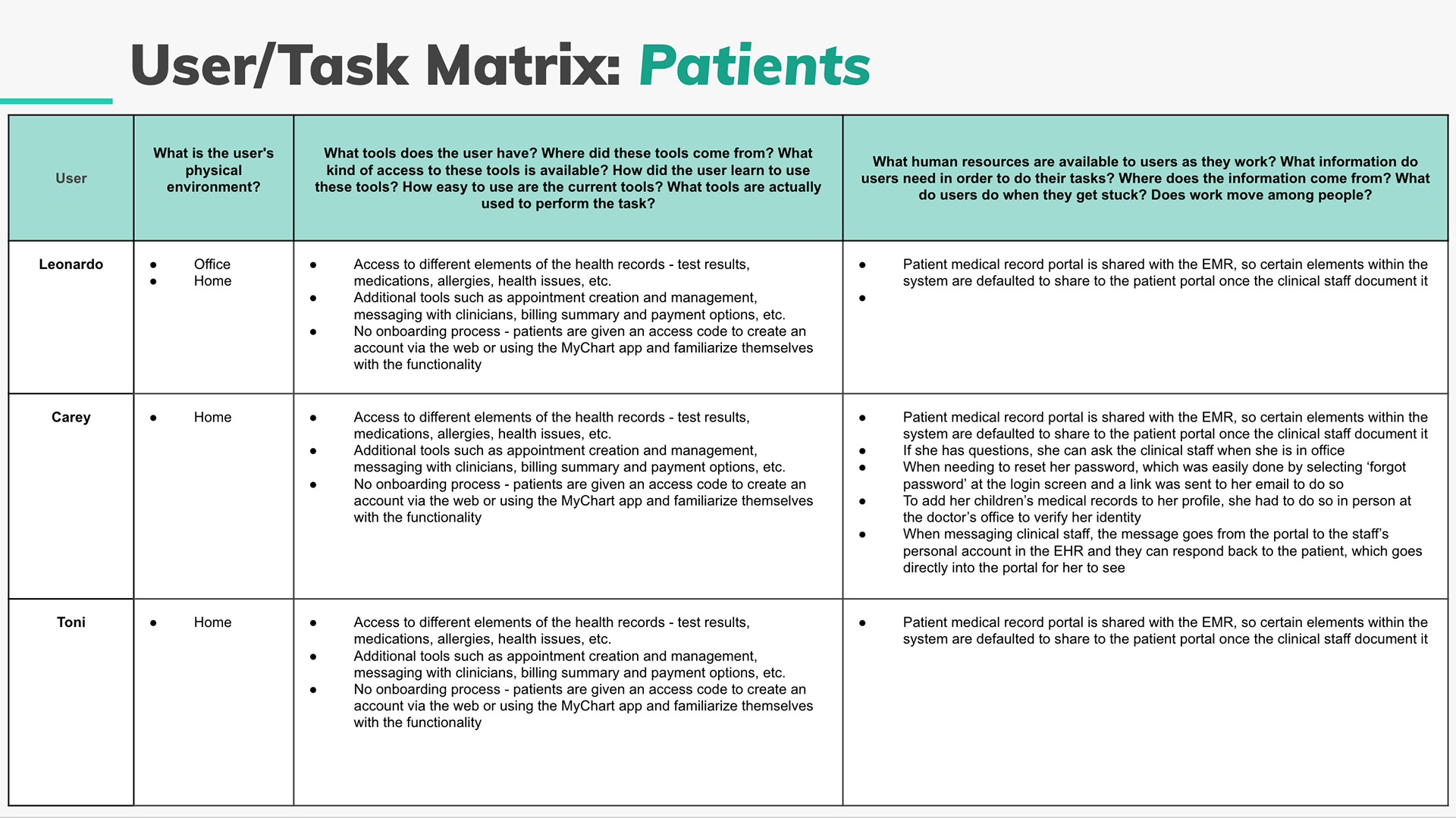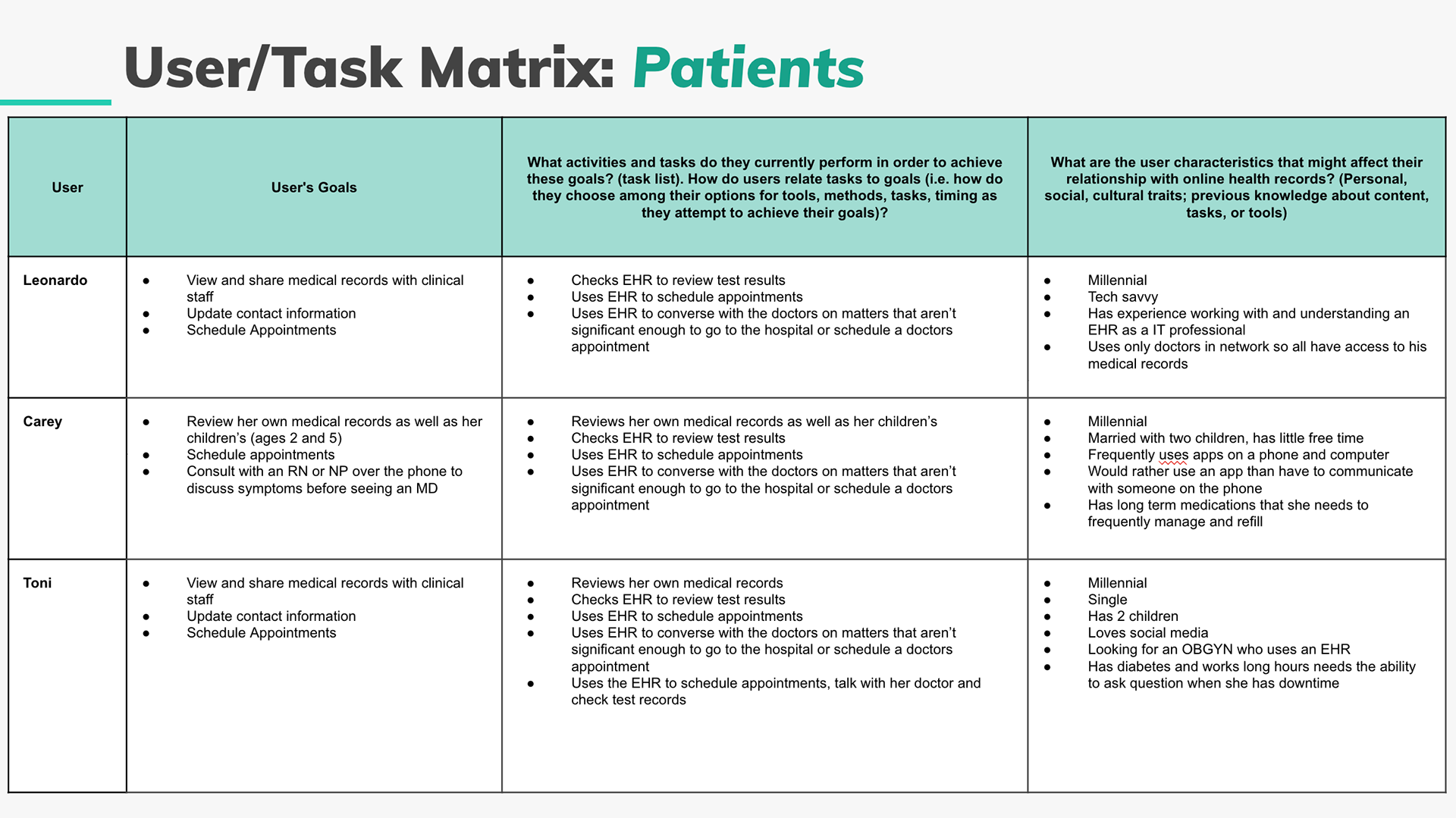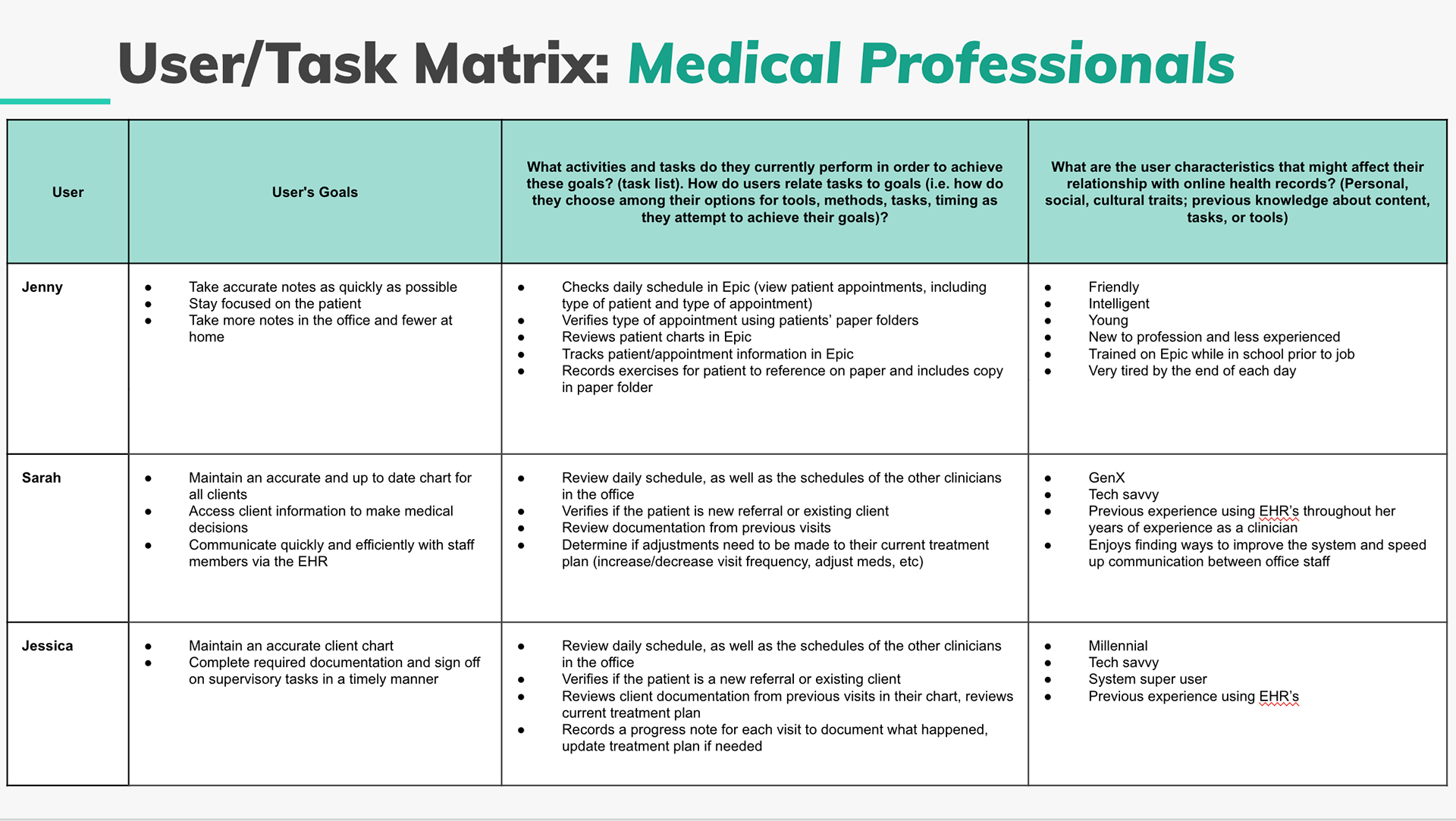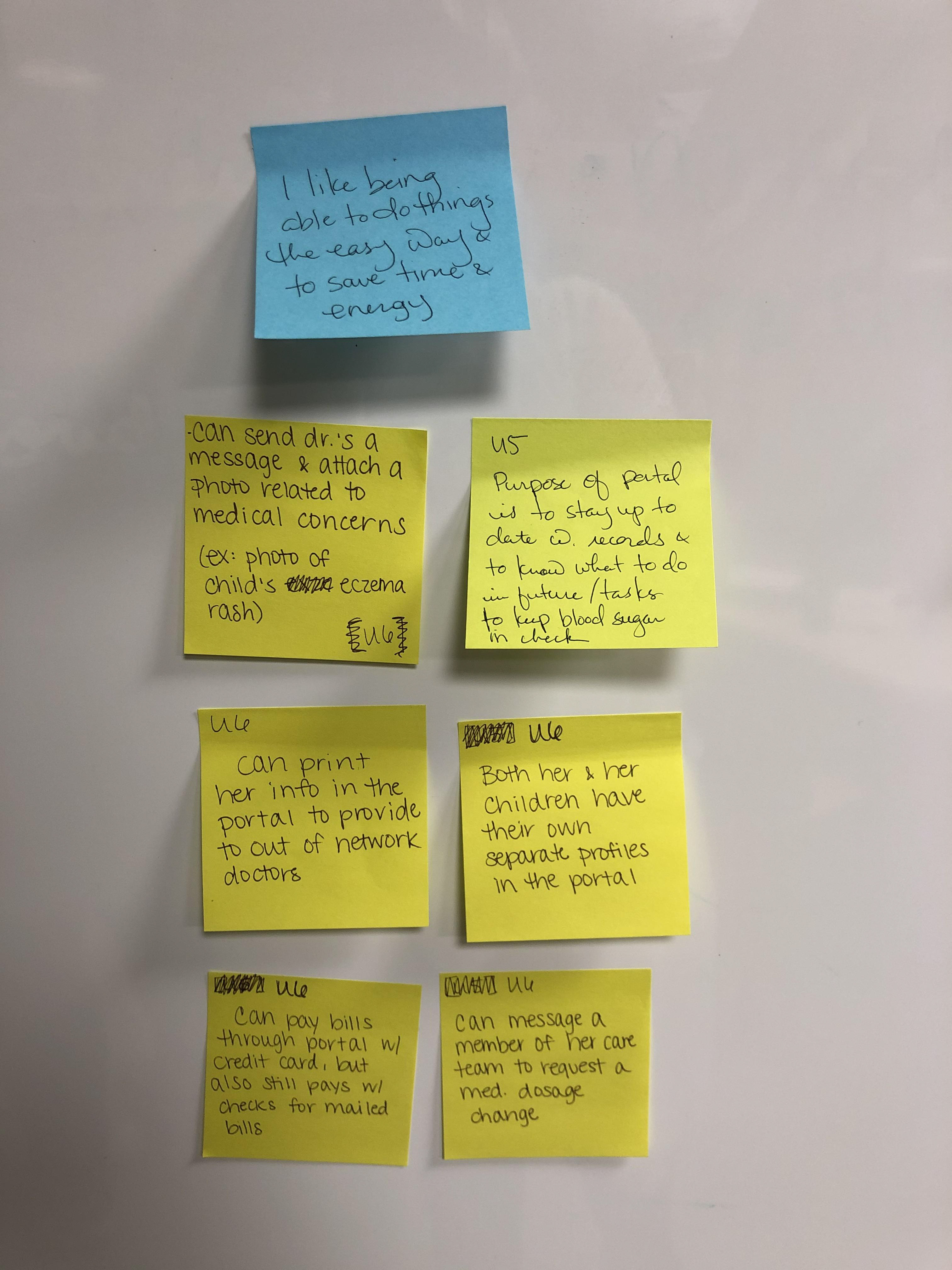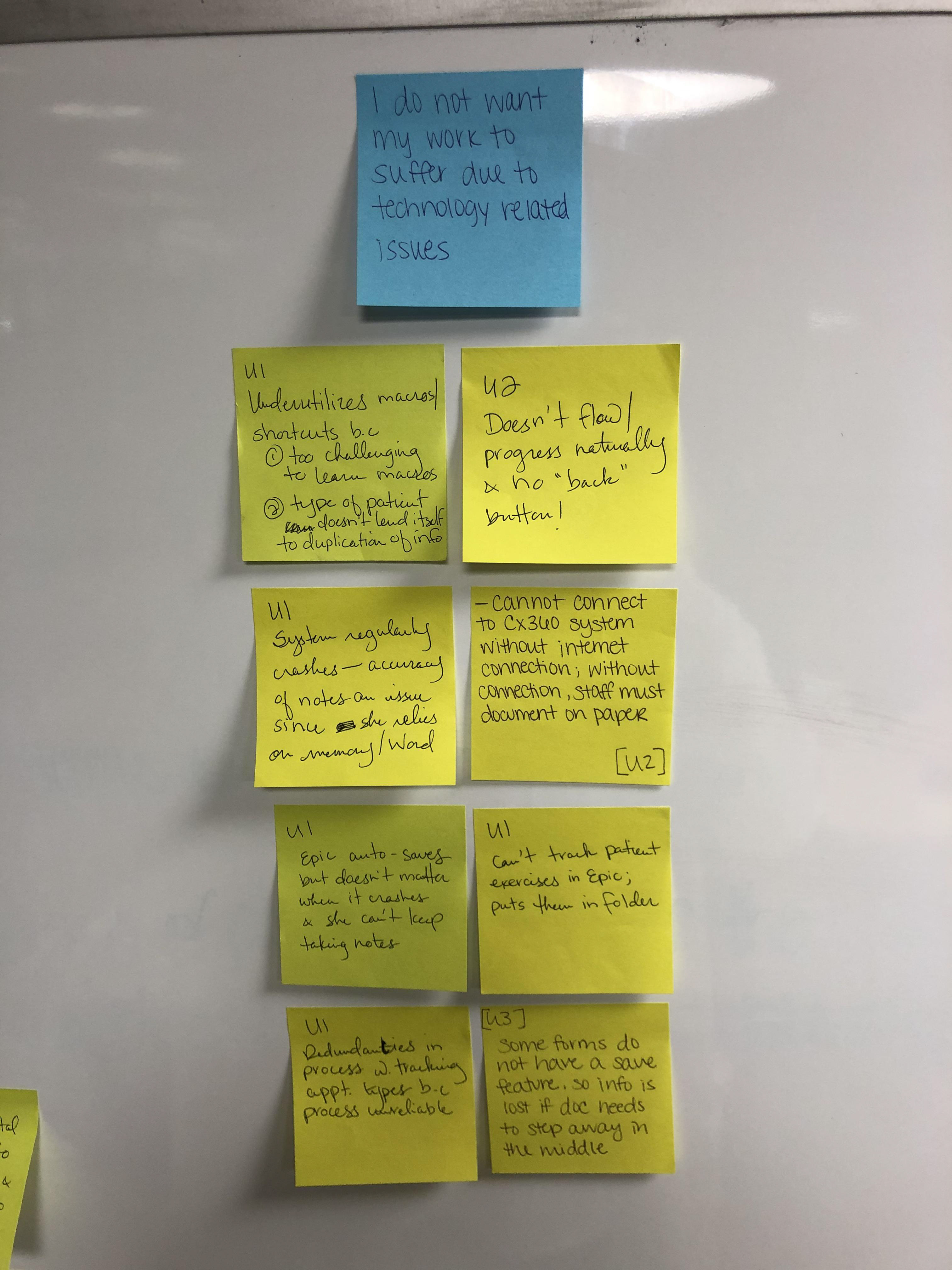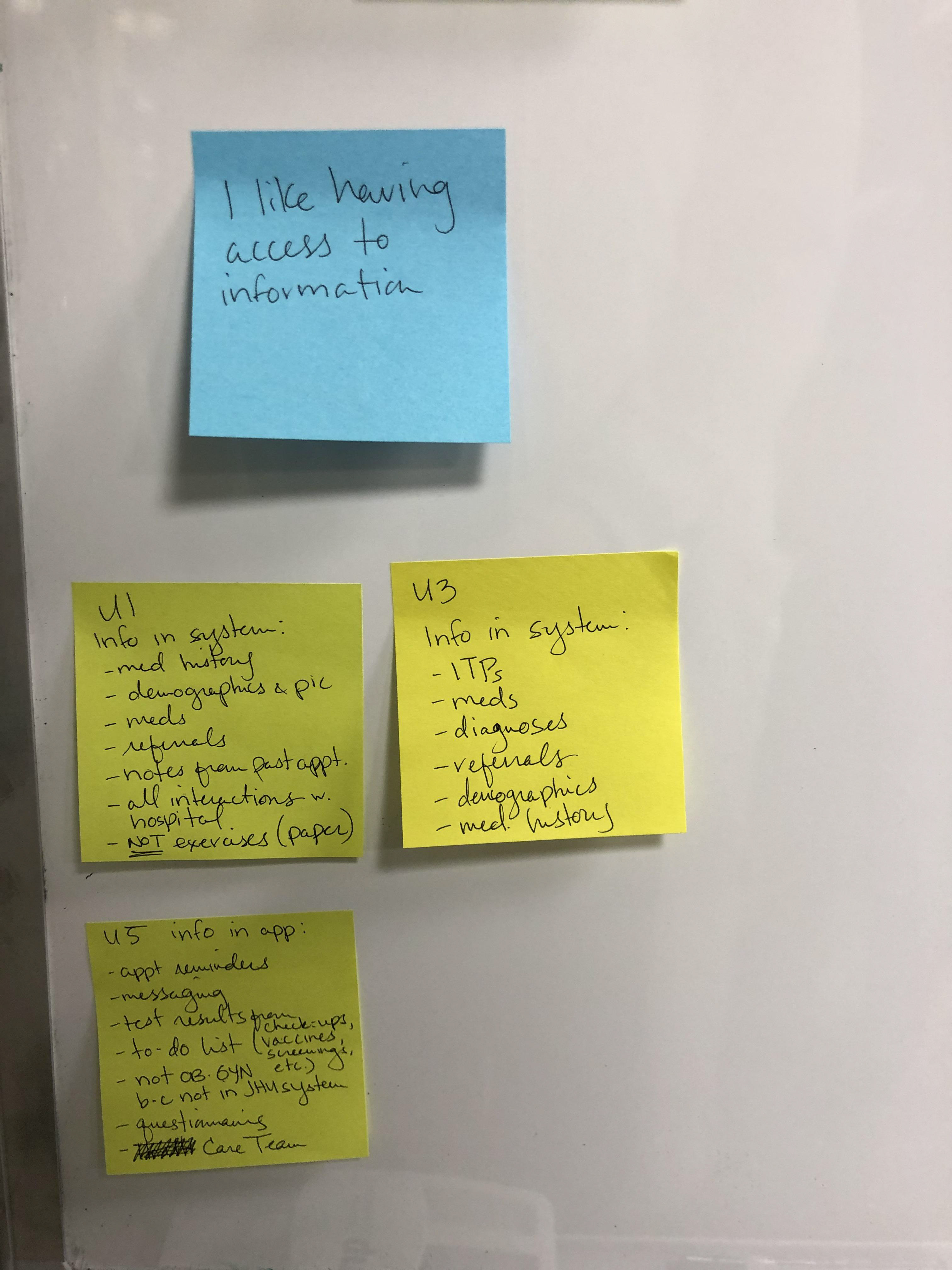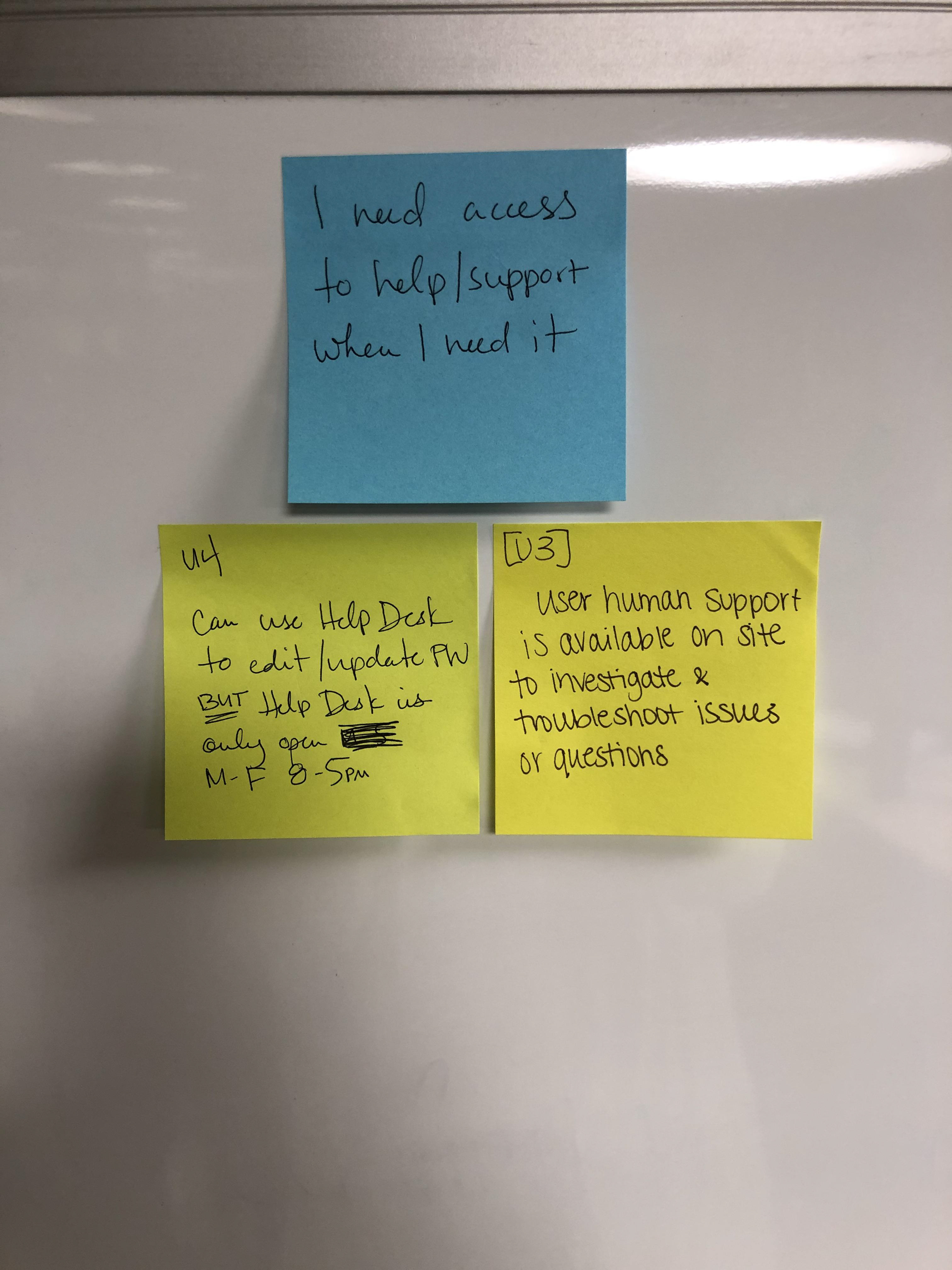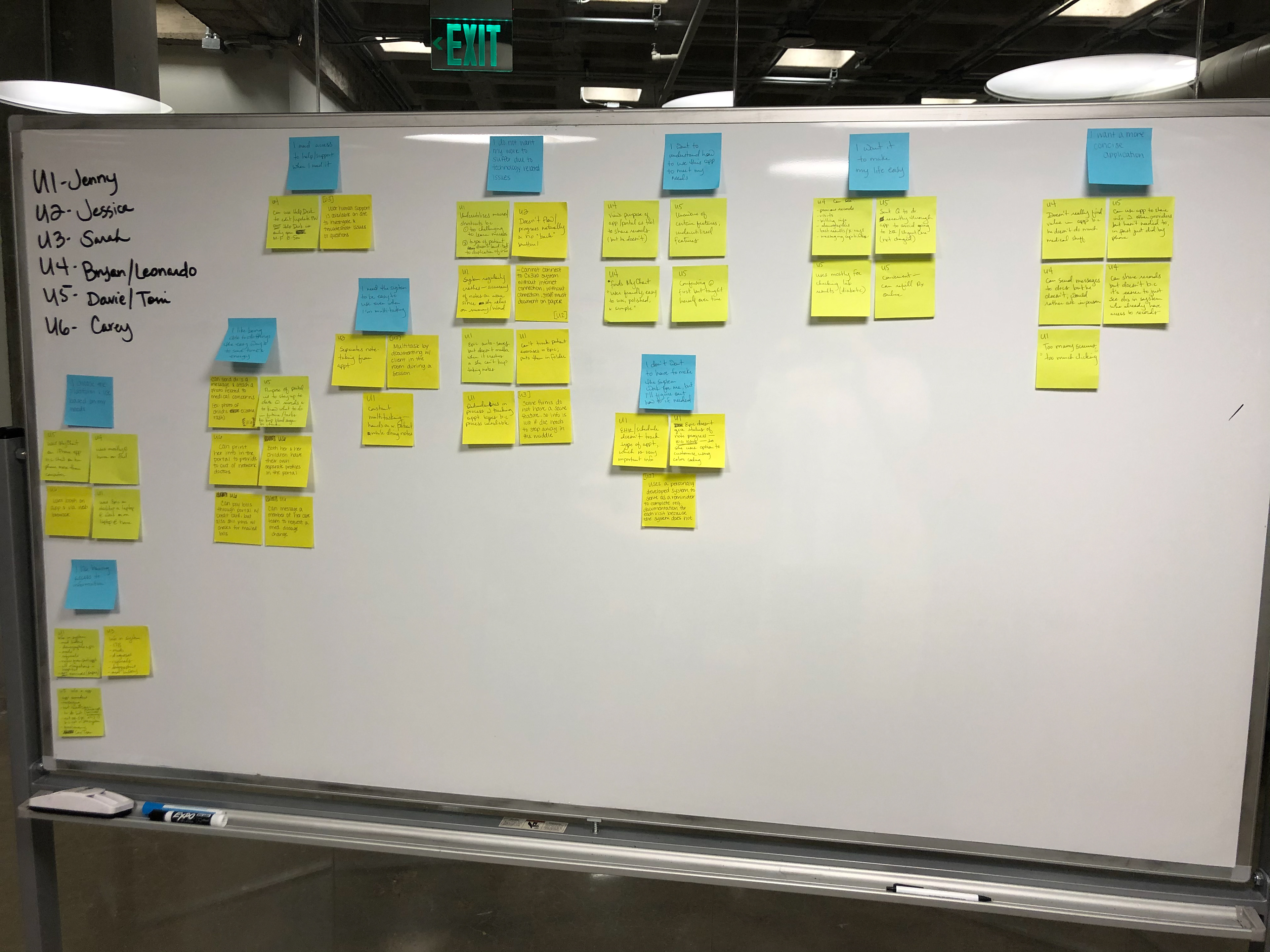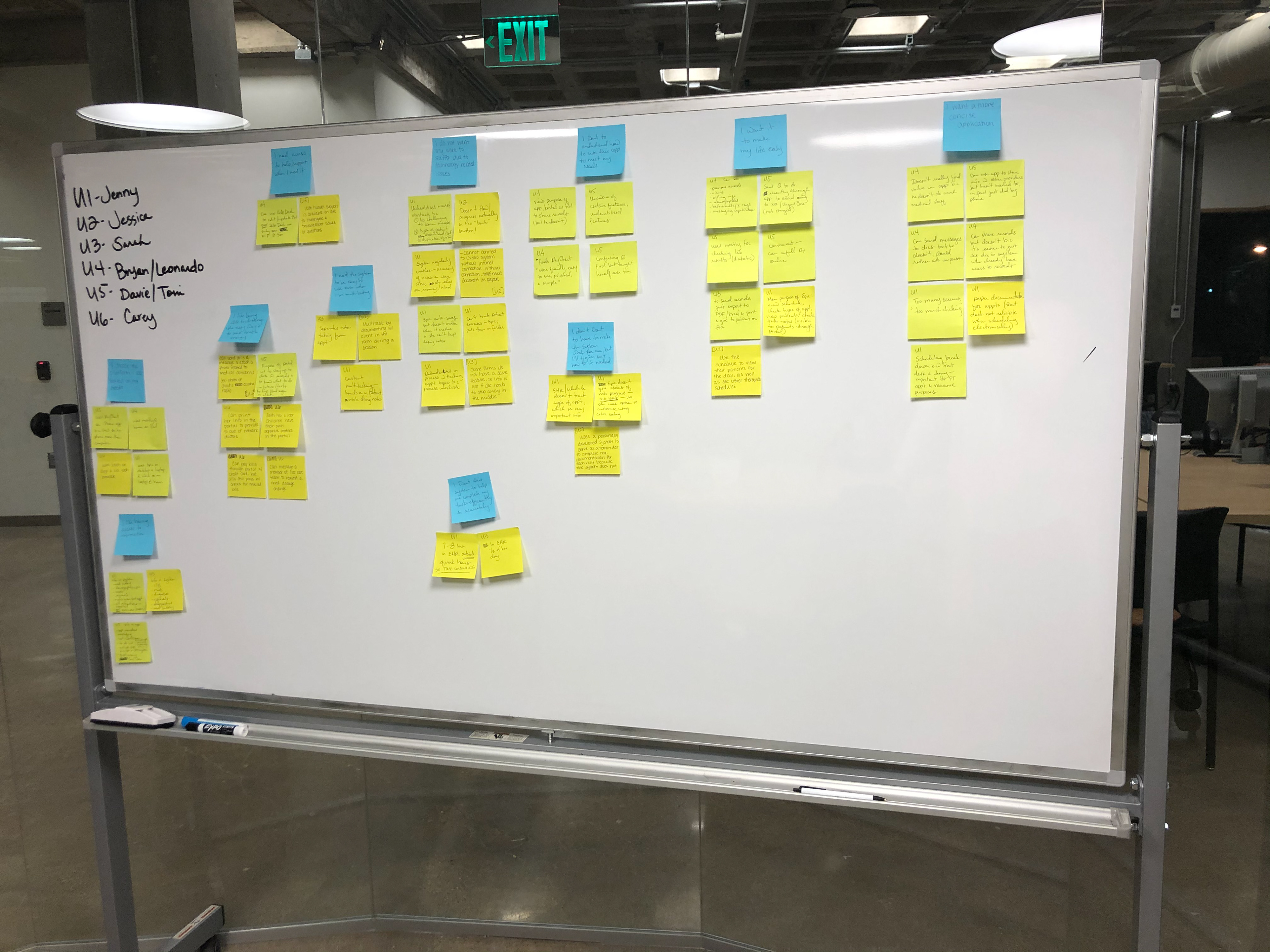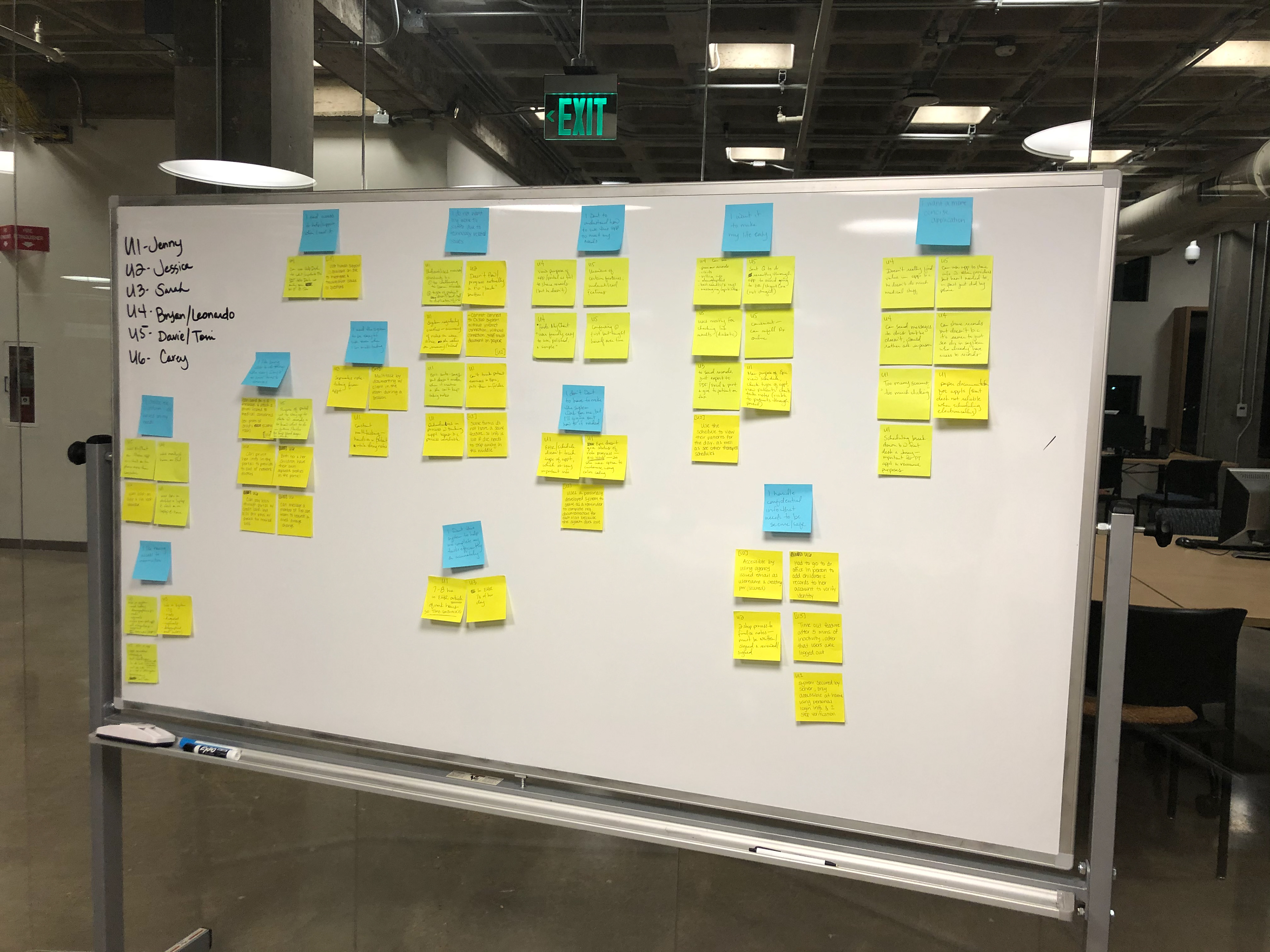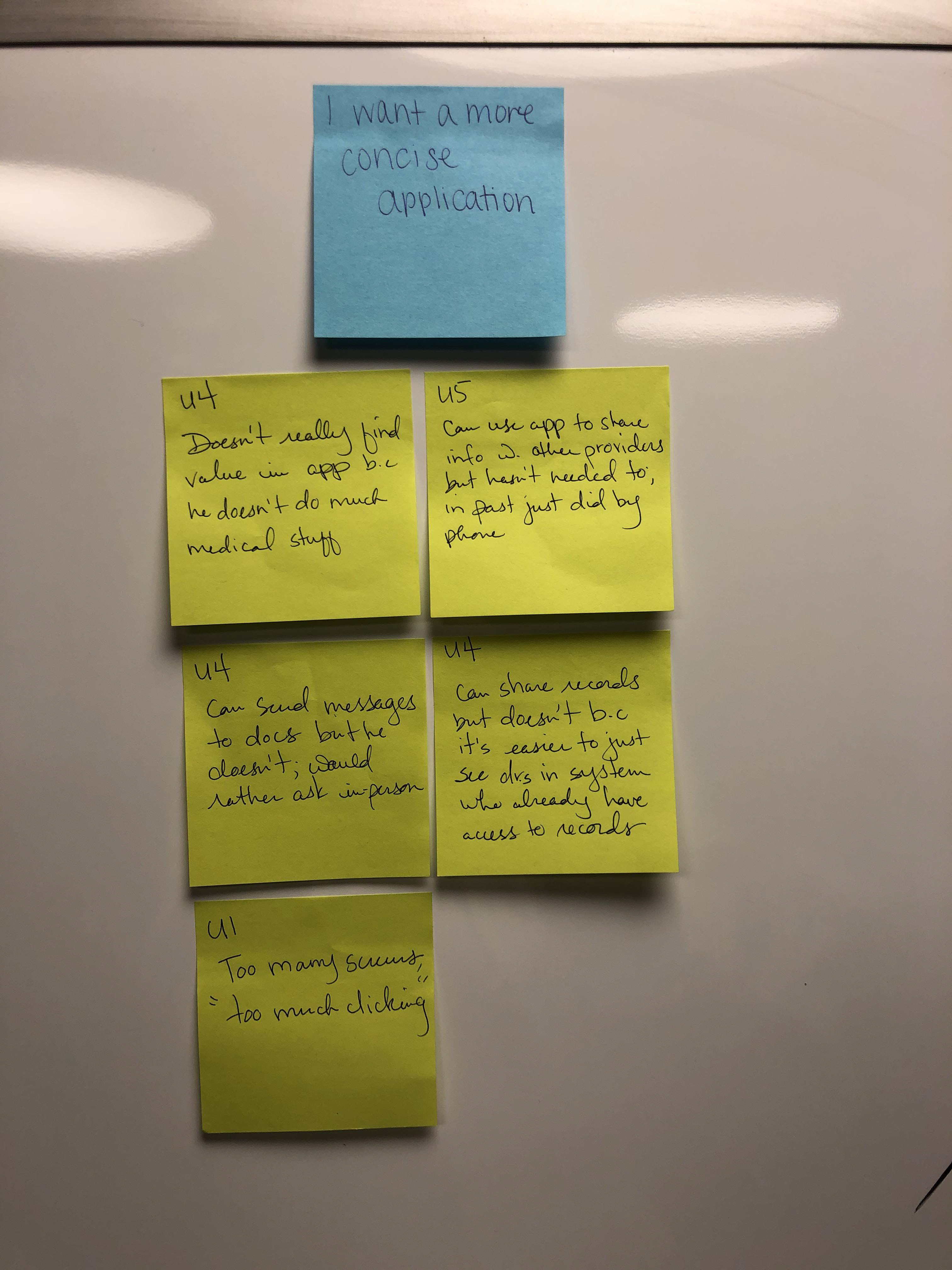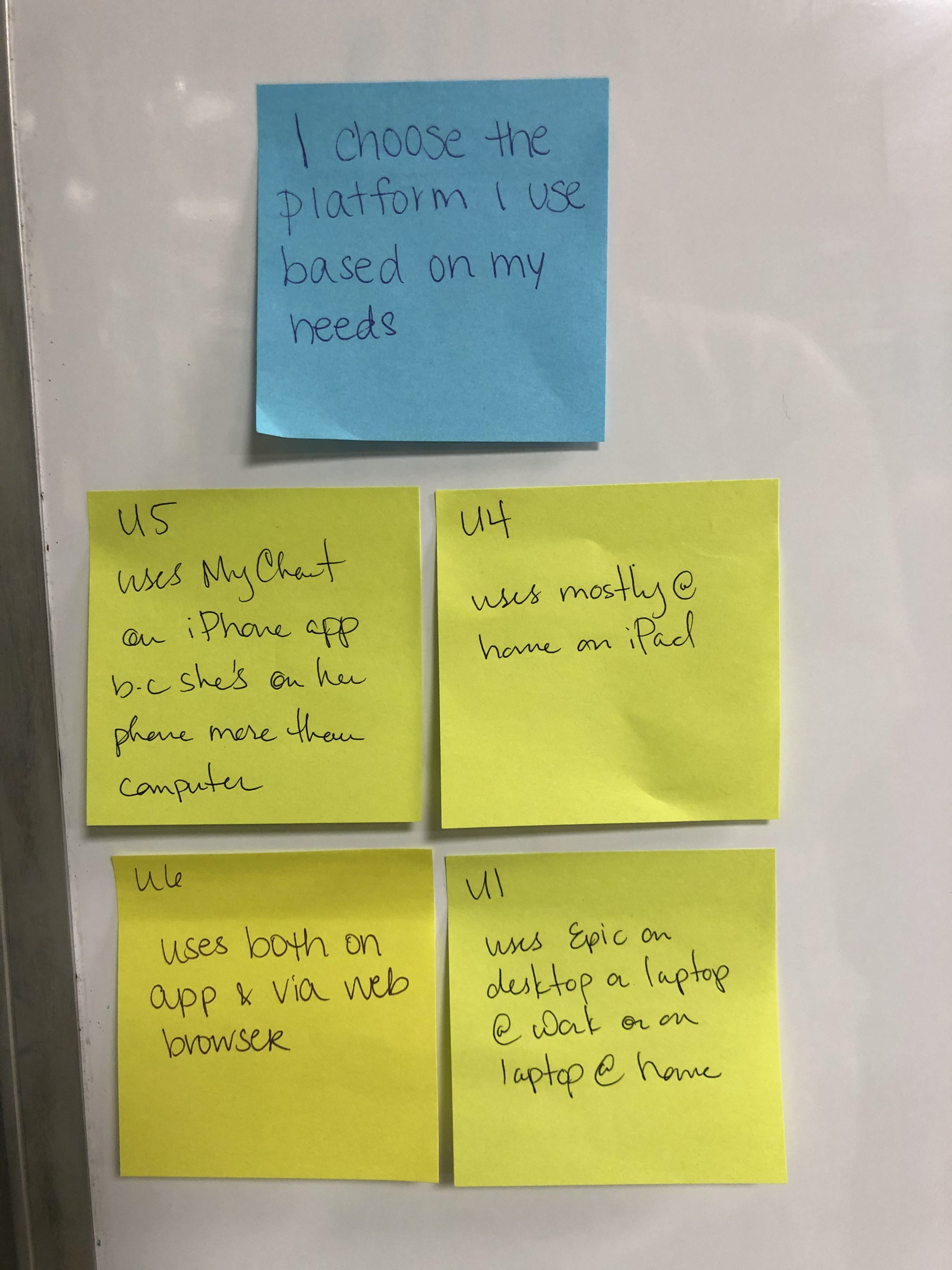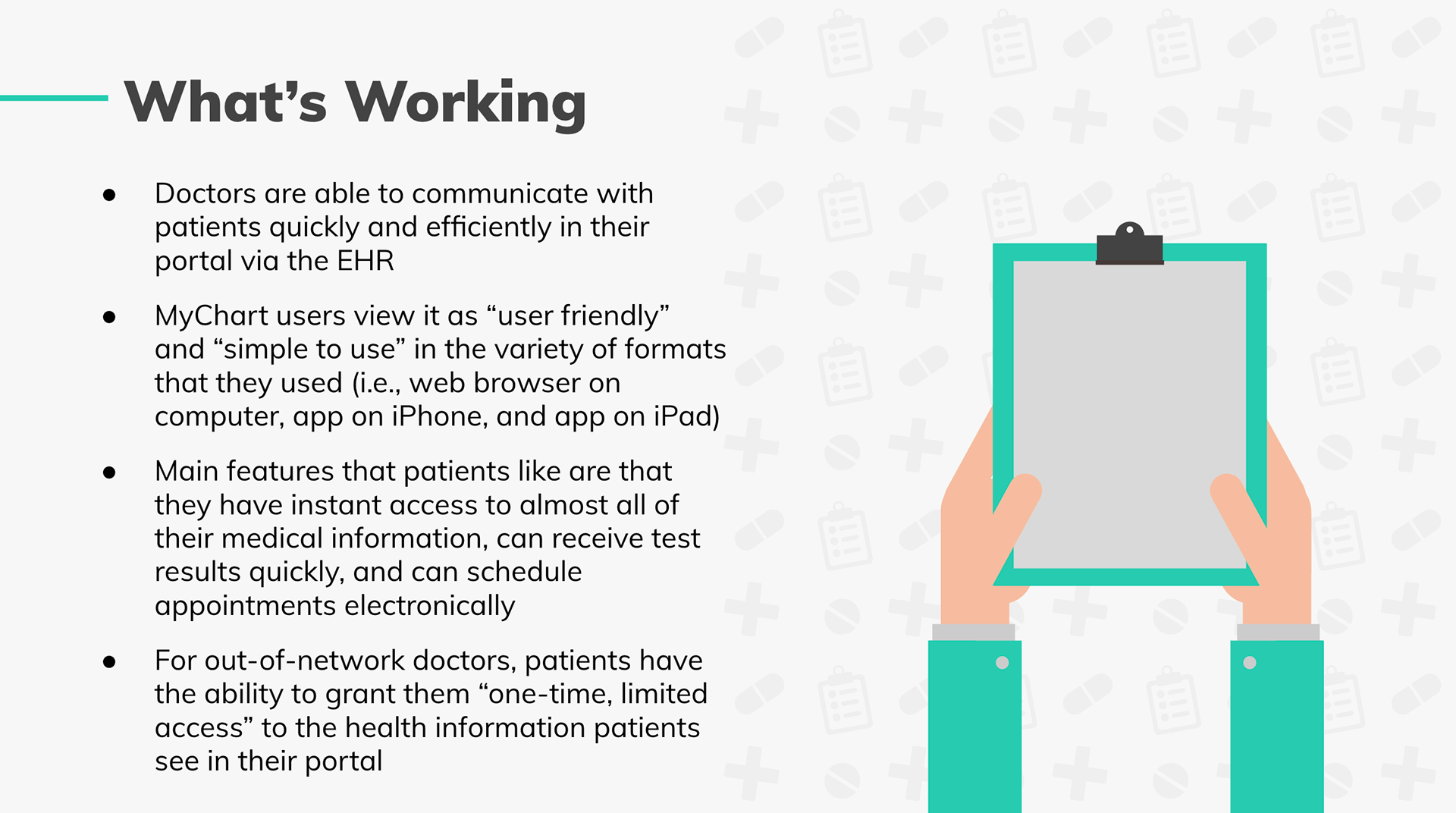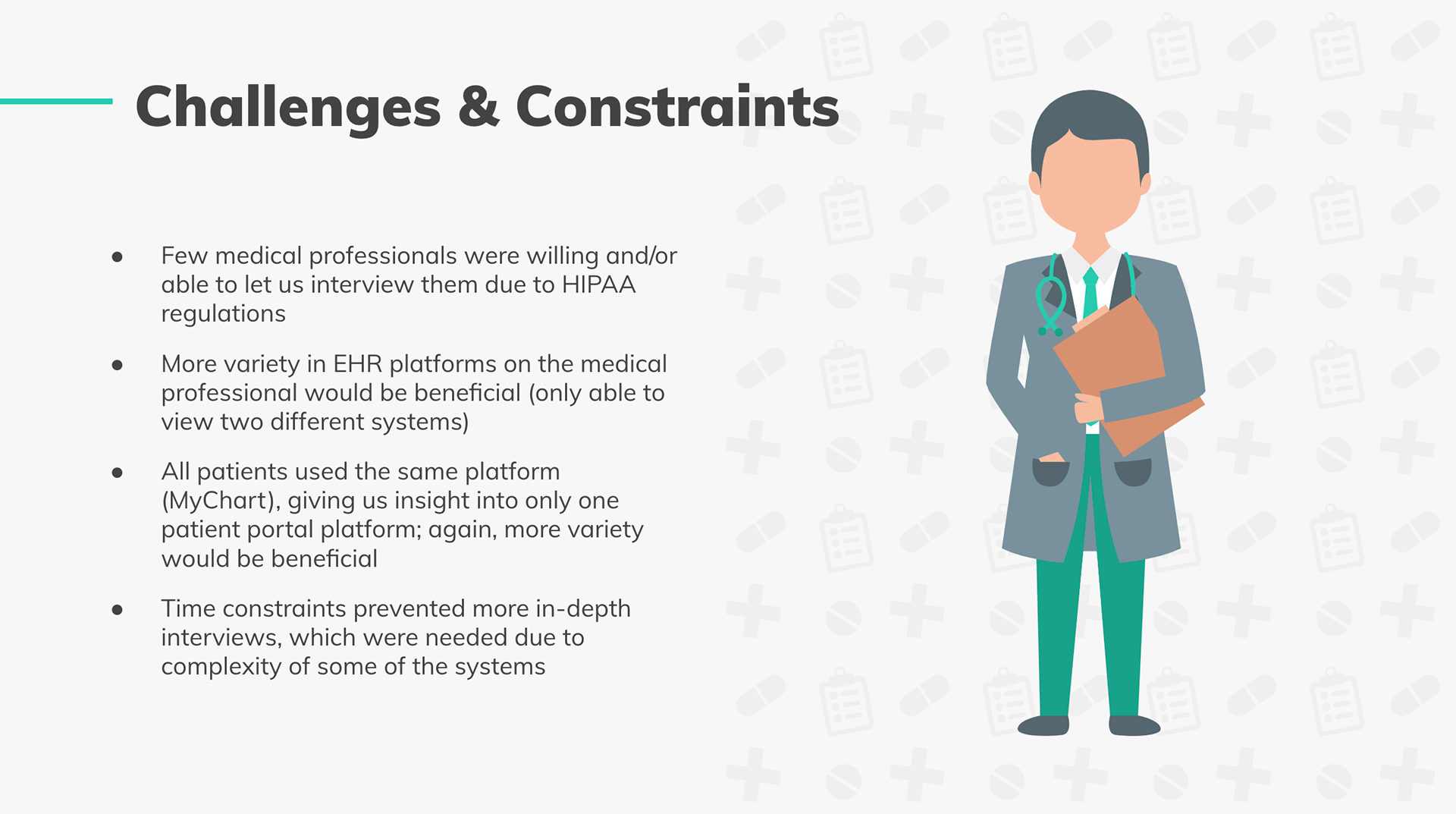 We surveyed adults, ages 18 - 65+, that use Electronic Medical Record (EHR) patient portals to access their medical records via a website or application.
We targeted these users to learn about how patients interact with their EHR patient portal, find out what they like about them, as well as what more they want from the portals.
We created a light touch survey with 11 questions (beginning with 2 demographic questions to gain insight about the users taking the survey). Pilot tested before sending to participants using SurveyMonkey. 
Contextual interviewing led us to find that patients had varying levels of satisfaction with their patient portals. We created our questions to identify features patients utilized, as well as what features they would like to see. 
Survey was sent directly to participants via a variety of online tools and platforms:
- Text message
- Slack
- Facebook
- LinkedIn