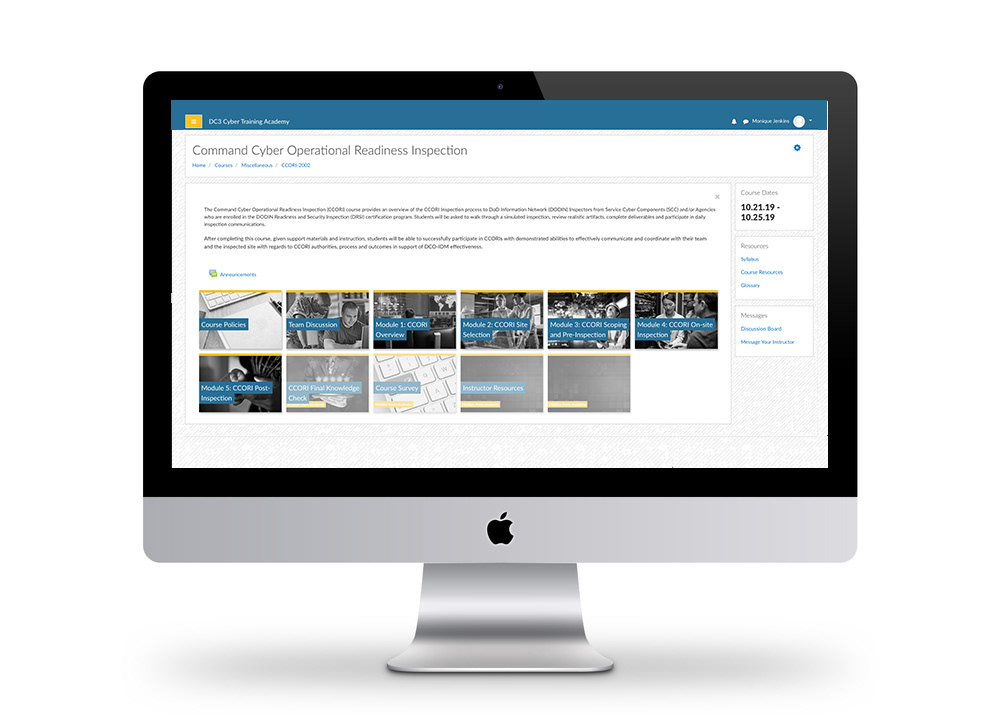 PROJECT
Develop a course that aligns existing CCORI course material with Academy standards for course design, development and delivery.
The new course will be reformatted to include the following:
• Course-level learning objectives
• Module and lesson-level learning objective revisions
• Updated assessment questions to align with revised learning objectives
• End-of-module knowledge checks
• Revised PowerPoint slides

SCOPE
Develop 5-day instructor-led/in-residence course with specific and measurable learning objectives. To expand the content to include more interactive examples, real-world application, detailed scenarios, and in-class exercises.
​​​​​​​
DELIVERABLES
Student Handbook, PowerPoints, Videos, Course Syllabus, Moodle Course Page, Assessments, External Pilot